Salem School Online Facilities Use Request System
Step 1. First Time Users Must Register for an Account
Facilities Use Requests can now be completed online! The first step needed to make an online Facilities Use Request is to create a User account with a Group Name (e.g. for a school PTO, Girl and Boy Scouts, etc). You can do so by clicking the Register icon below. Be sure to complete all information fields and then click the submit button. If your registration is successful you will receive an e-mail confirmation.
Need help creating an account? Click here!
Once your account is created you can start making facility requests. Bookmark our District Log In page!
Need help submitting a facilities request? Click here!
If you need any further assistance, or have any further questions, please contact Nicole Pahl at nicole.pahl@salem.k12.wi.us or 262-843-2356 x.407.
Salem School Facility Usage Fee Schedule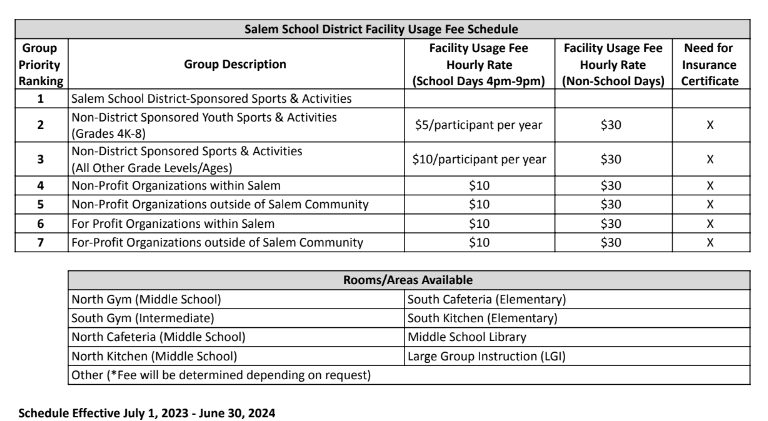 Map of Salem School Facilities
This map is subject to change as we are currently undergoing construction at Salem School. Click here to download a copy.