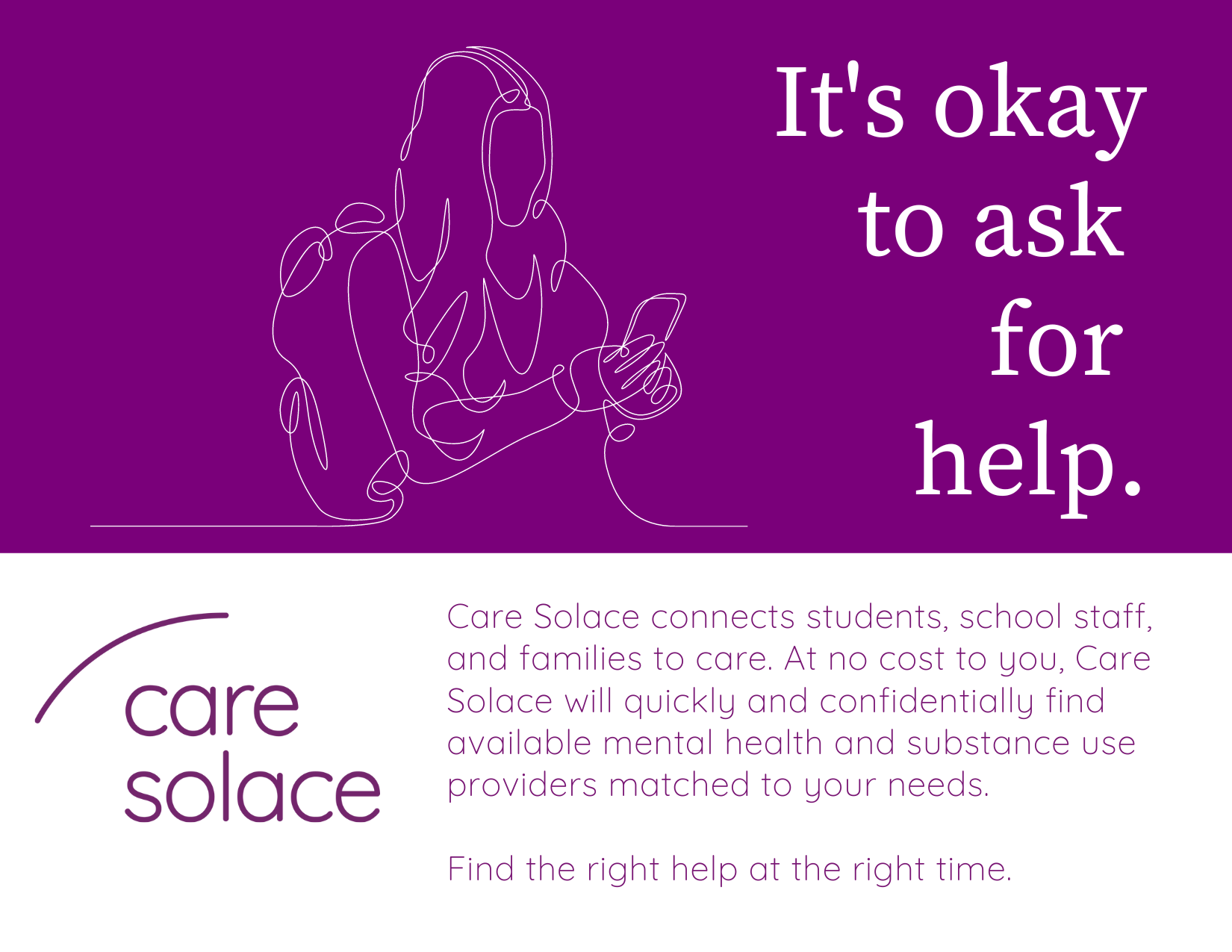 Often, we need to lean on others to help us with our goals and aspirations.
If you need mental health or substance use support, Care Solace is a complimentary and confidential care coordination service that can help you quickly find treatment options matched to your needs, regardless of circumstance.
Salem School District partnered with Care Solace to support the well-being of students and their family members.
If you or a family member are looking for help and would like to use Care Solace to find a provider:
Call 888-515-0595. Support is available 24/7/365 in over 50 languages.

Visit caresolace.com/salem and either search on your own OR click "Book Appointment" for assistance by video chat, email, or phone. This can be done anonymously.

If you would like further assistance in connecting with Care/Solace, please reach out to our school Social Worker, Erin Laukhuf, at

erin.laukhuf@salem.k12.wi.us or 262-843-2356 x410.