On April 5, 2022, the community voted to approve Salem School's referendum. As a singular facet of Salem's "Building for Our Future" initiative, this page is dedicated to providing information and timely updates to students, parents, staff, and community members. We hope you all are as excited as we are. This page will continue to update periodically, so please check back from time to time to see the latest updates on our ongoing projects!
BUILDING PROJECT SCHEDULE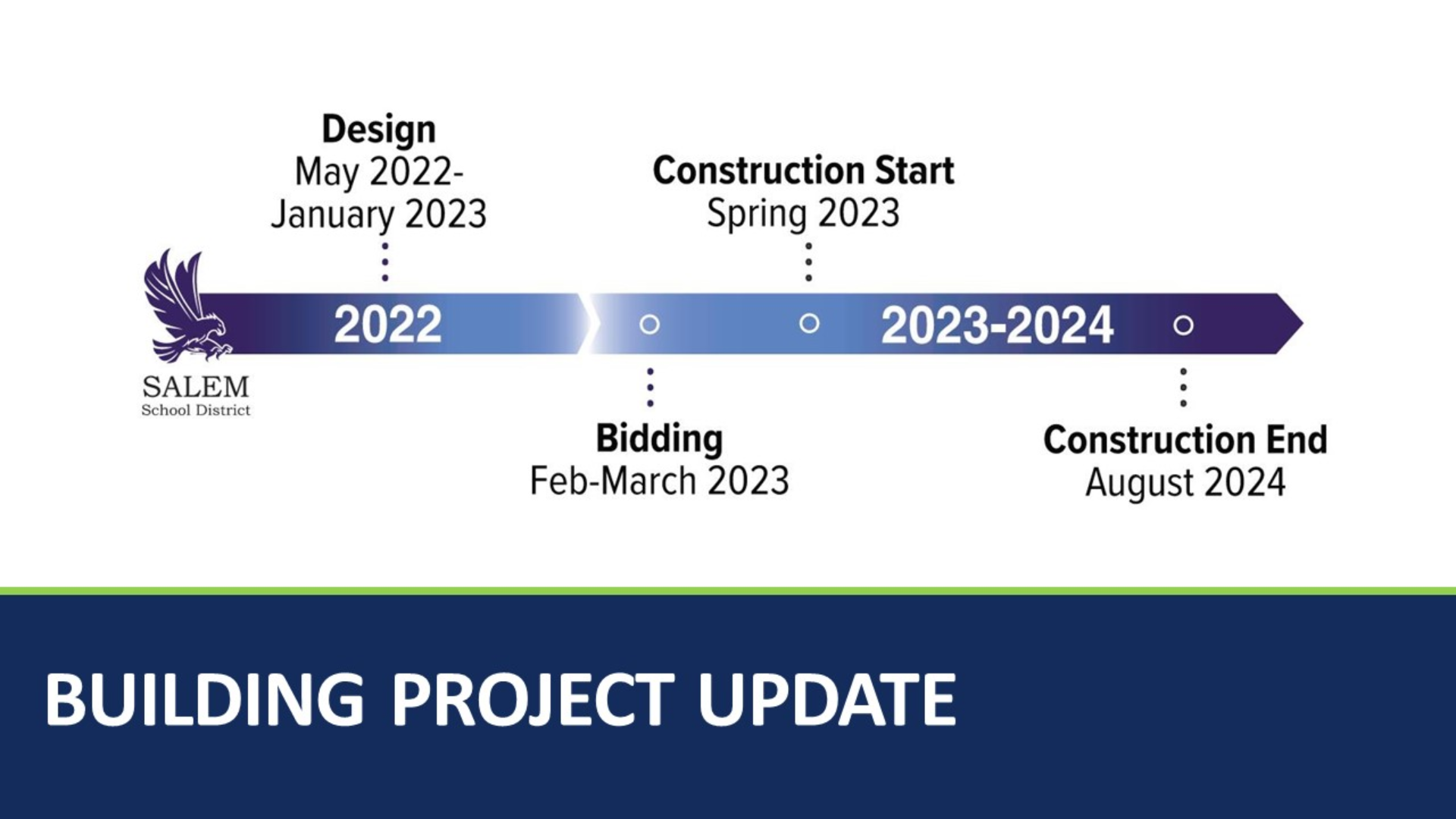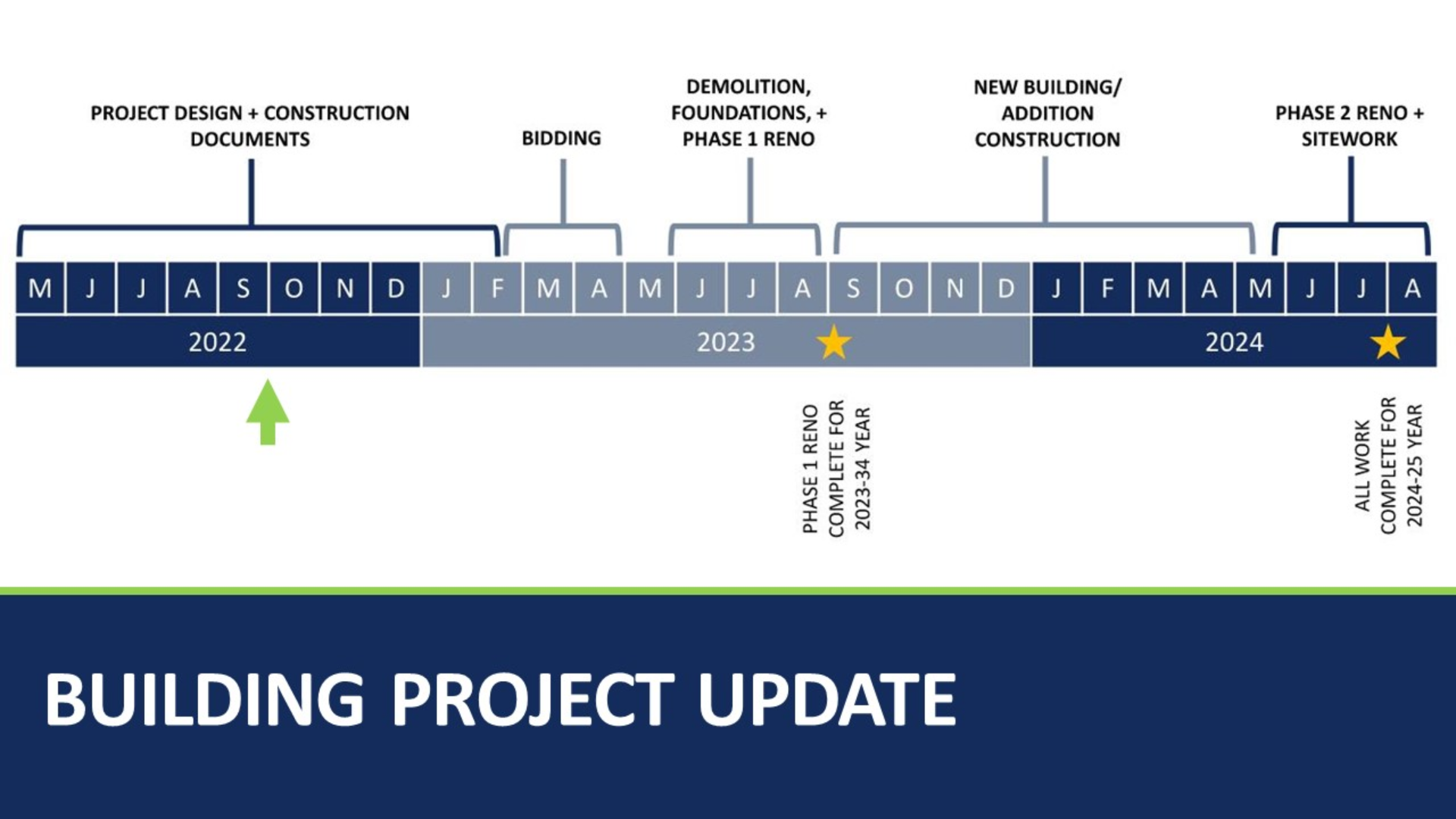 The graphics above provide us with a visual timeline for project completion. The arrows indicate where we are in the process currently (as of September 2022). As we move through 2023 and into 2024, this graph will be periodically updated to reflect our current position in the process of completing our referendum renovations. We are currently in the "Design" phase and will be moving into the "Bidding" phase in relatively short order (beginning in February 2023).
COMPUTER-GENERATED RENDERS