5th Graders in Ms. Reese-Brown's class enjoyed some time with a good book on a Friday afternoon!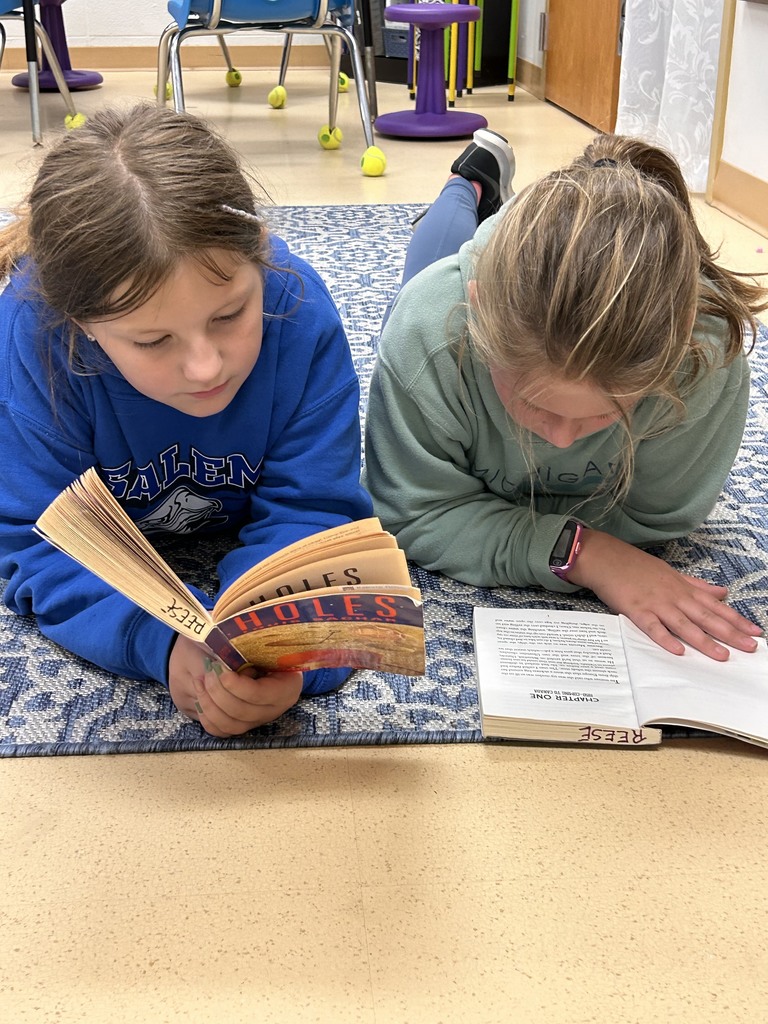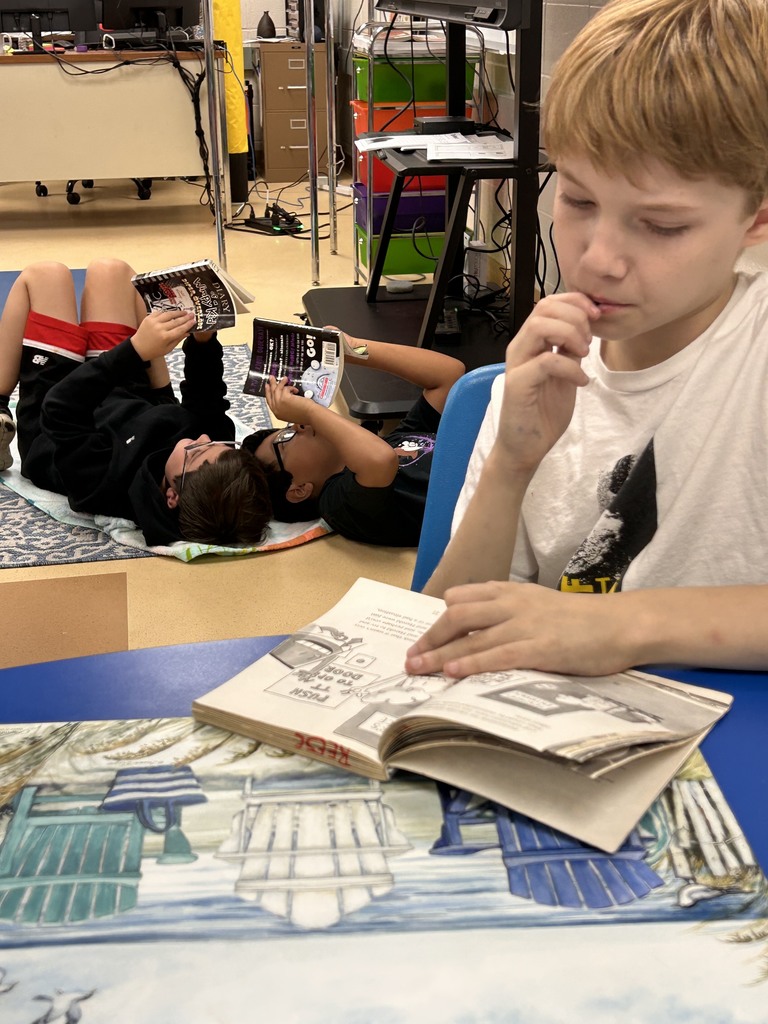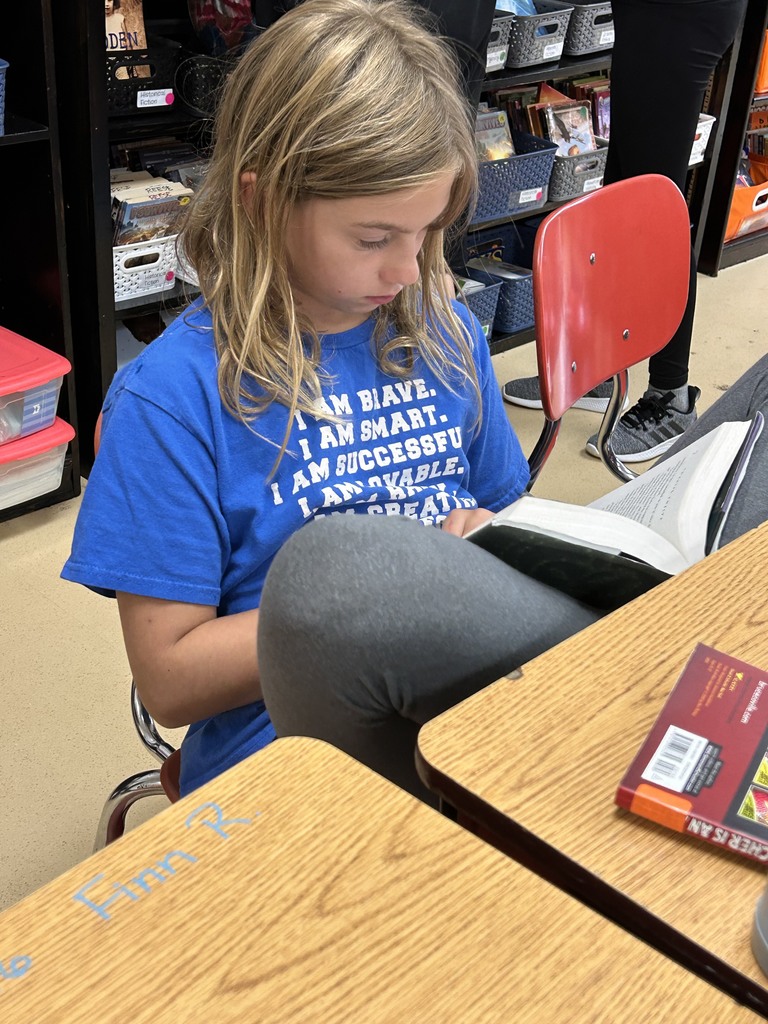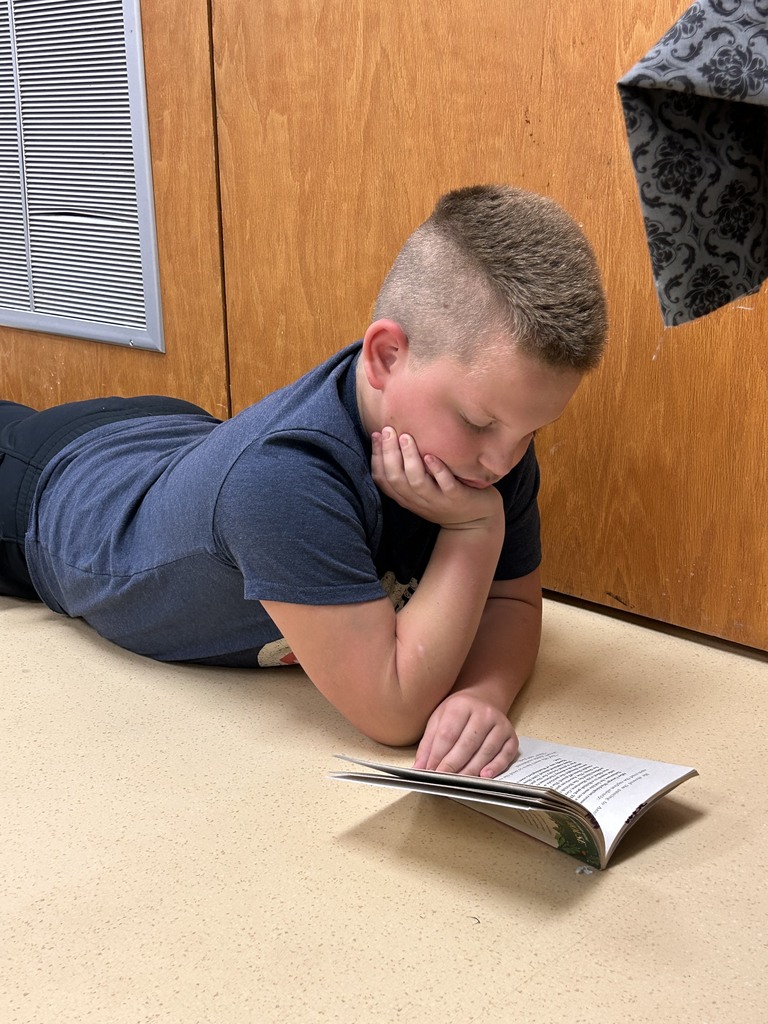 Ms. Schmidt, Assistant Principal, is meeting with 5th-8th grade students today to review our Falcon Code and expectations for being responsible, respectful, and safe!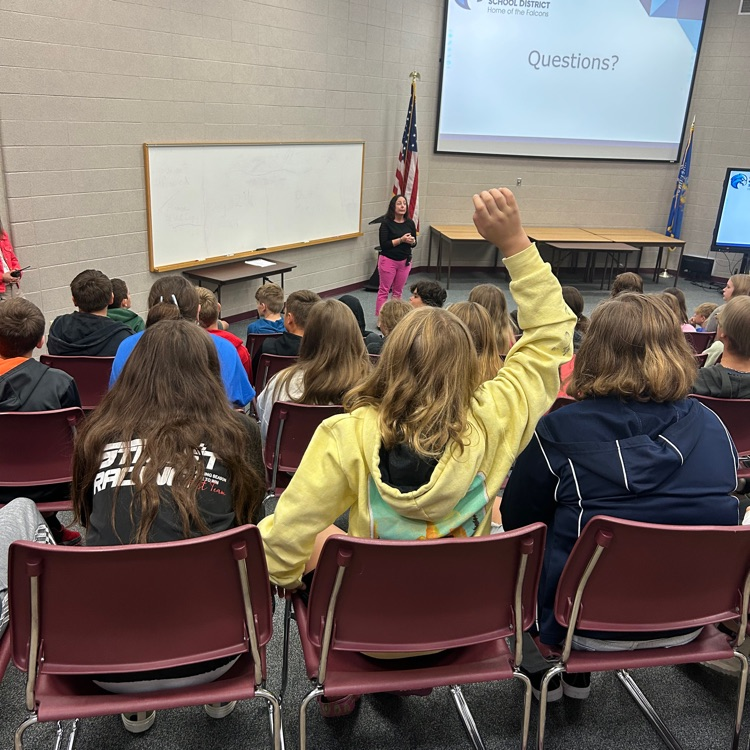 Mark your calendars! 📆 Salem School Picture Day will be September 28, 2023. 📸 Check out how to order⬇ Pictures can be ordered online at:
https://orders.schoolandsportpics.com/ordering
Use the drop down menu to select Salem School #salemschoolfalcons #pictureday2023 #saycheese #smile #markyourcalendars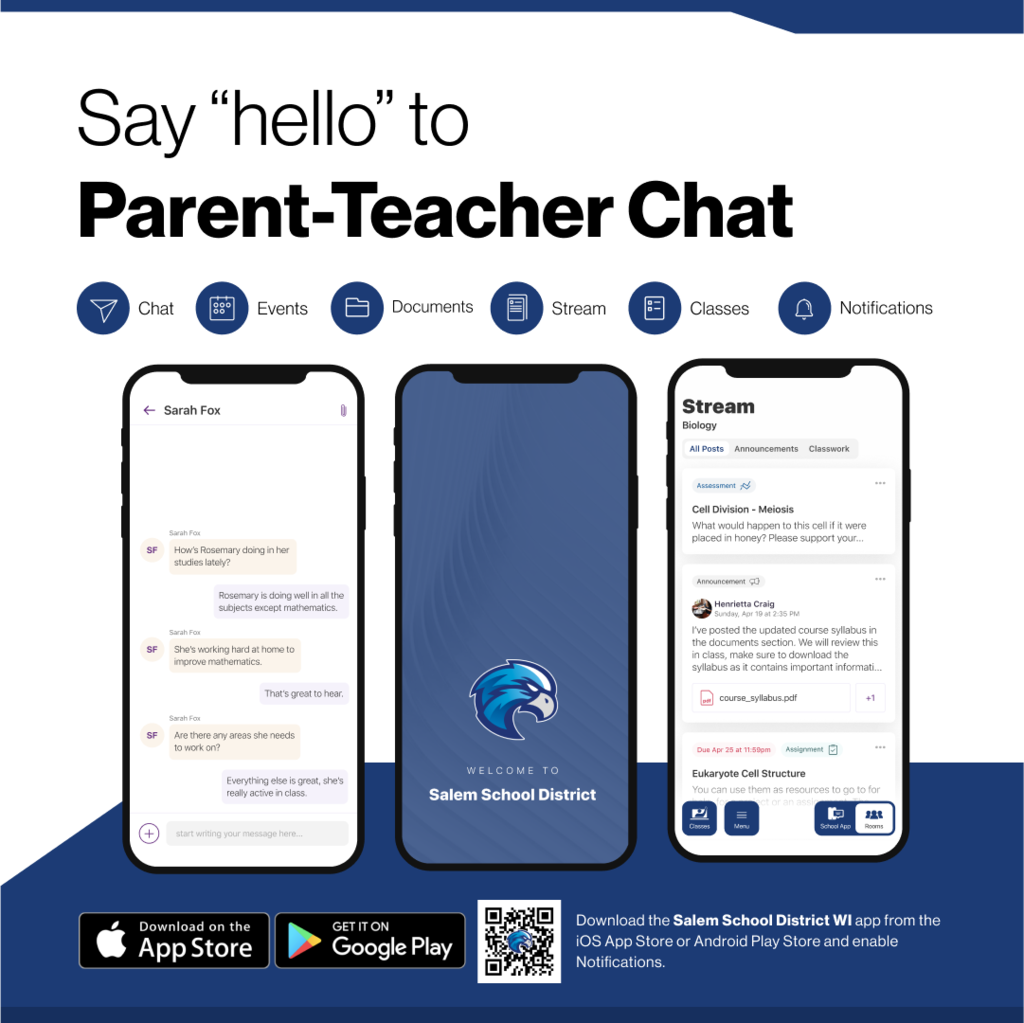 As part of our ongoing Strategic Plan work to promote a culture of service and civic responsibility, we are very excited to offer many upcoming opportunities for our Salem students this year to engage with the community and participate in service projects and activities! Our first opportunity for this year is just around the corner! We are excited to partner with Sleep In Heavenly Peace in Kenosha on September 9th, 2023. Their Mission is NO KID SLEEPS ON THE FLOOR IN OUR TOWN!® On the 9th from 1-4pm, Salem families are invited to stop by and watch a workshop in action to learn more about what this non-profit organization is about! Then, on October 14th, from 1-3pm, all Salem families with students 3rd grade and up are invited to join a workshop to help build beds for children in need! If you are interested in participating on October 14th, watch for a sign up,. coming soon!
https://shpbeds.org/chapter/wi-racine-kenosha/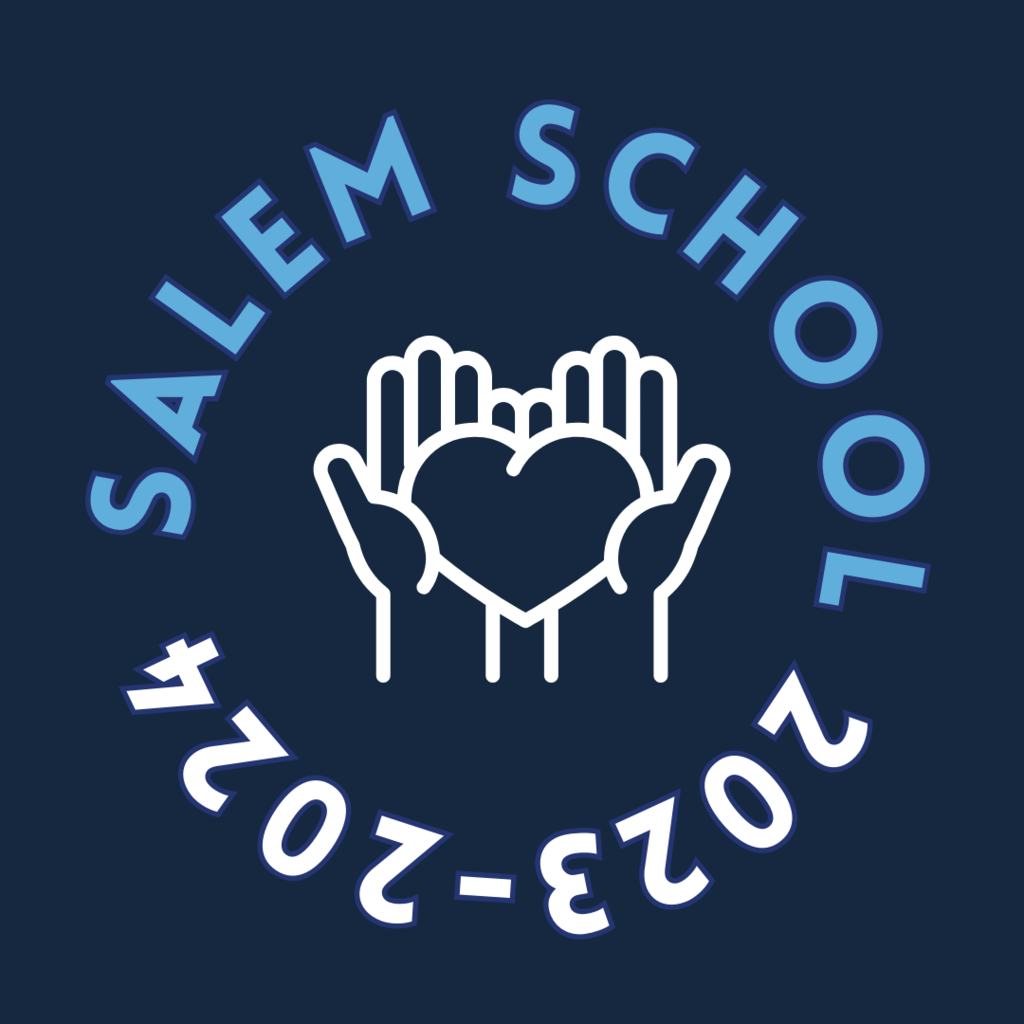 Our first day of school is off to a great start! Welcome back Falcons!!😍 #salemschoolfalcons #firstdayofschool #welcomeback #falconfamily #2023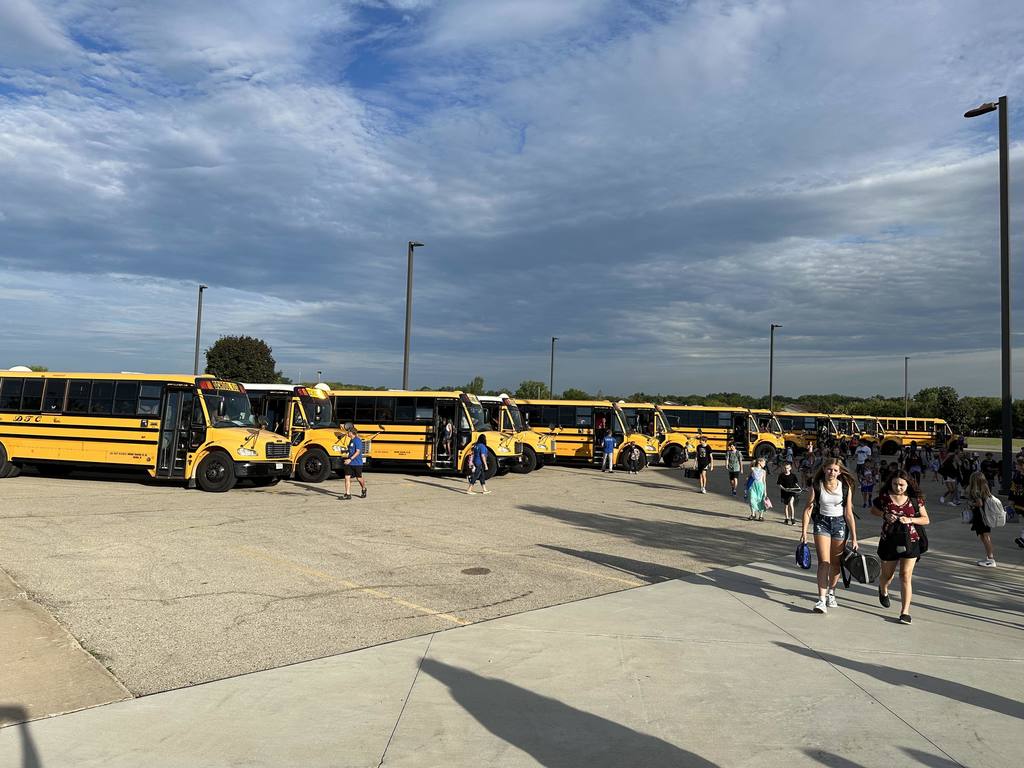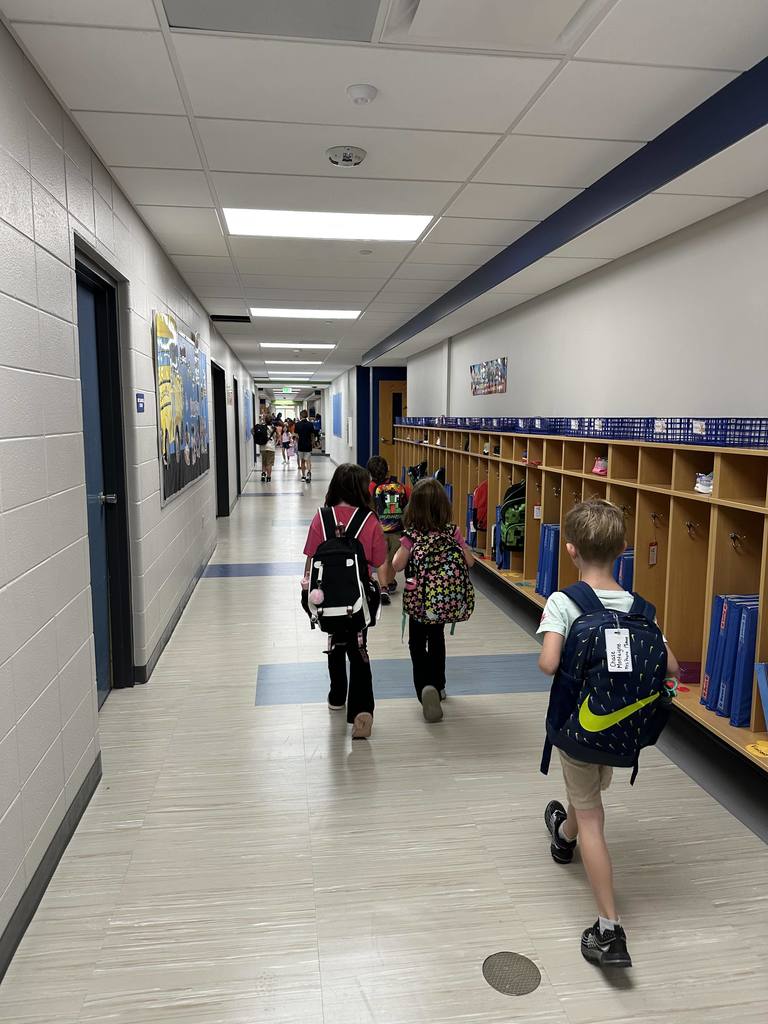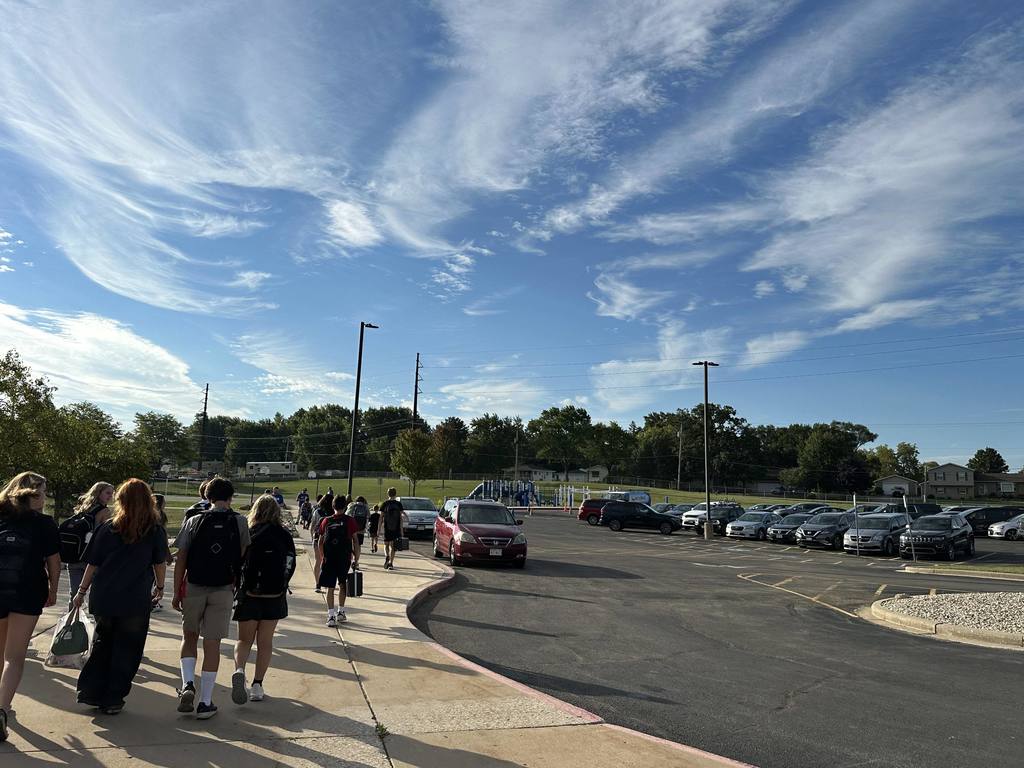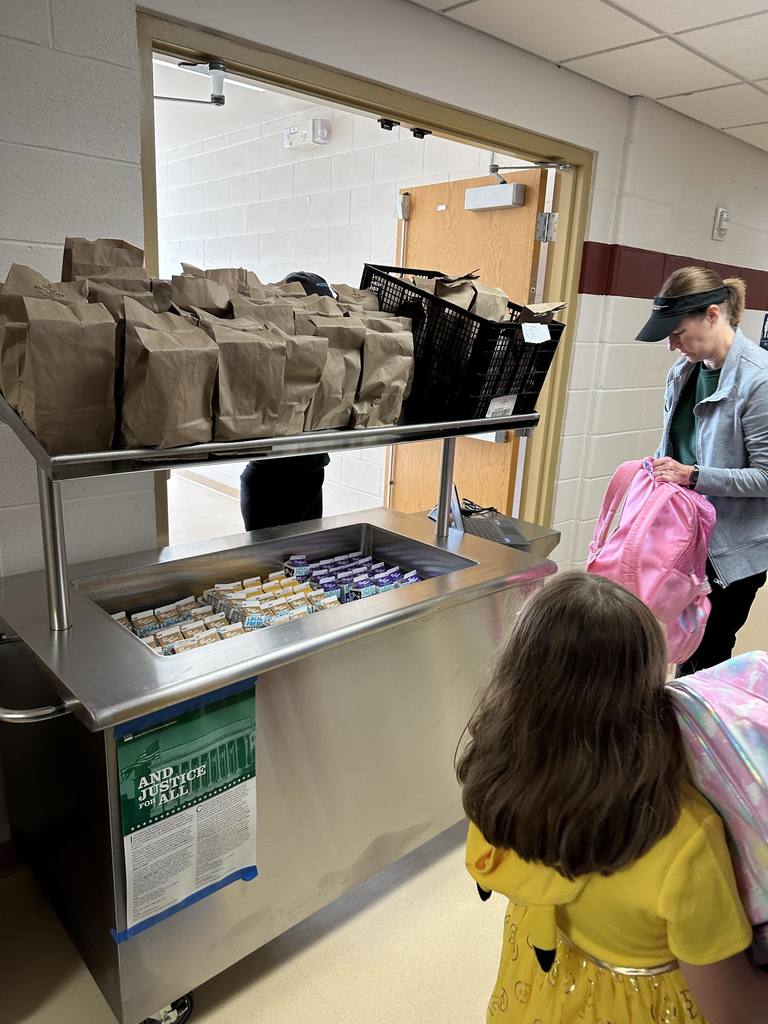 We are SO excited to welcome our Falcon students back tomorrow for the first day of school! #twasthenightbeforeschoolstarts #welcomebackfalcons #firstdayofschool2023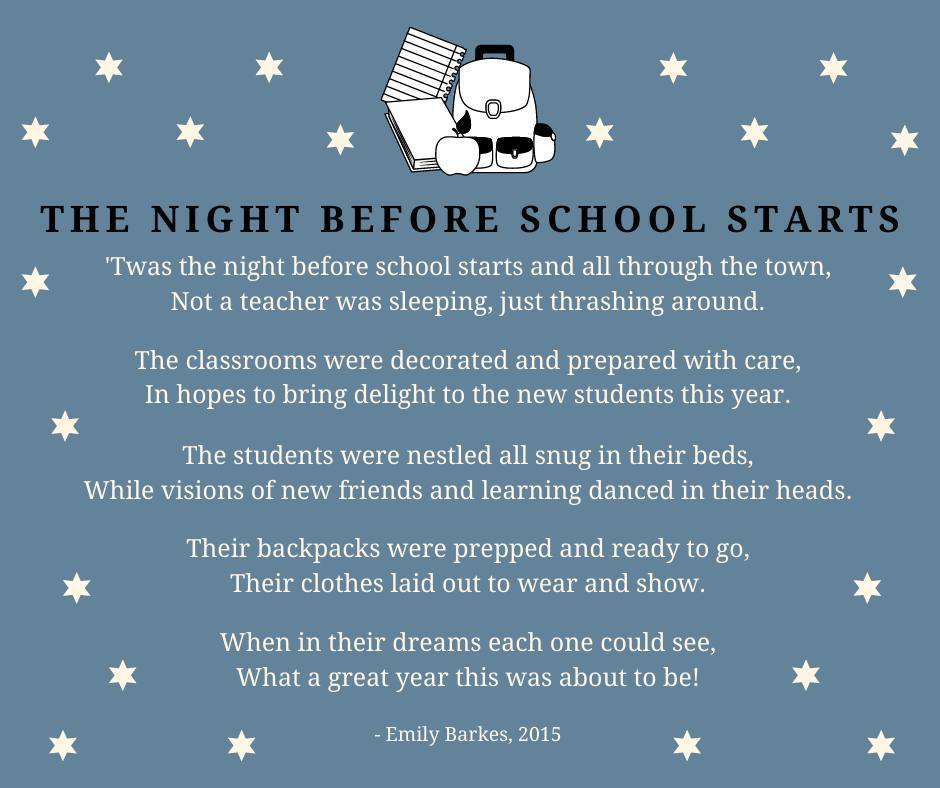 This Labor Day, we thank all of the people who work tirelessly for our state and for our country. Wishing you and your family a safe Labor Day!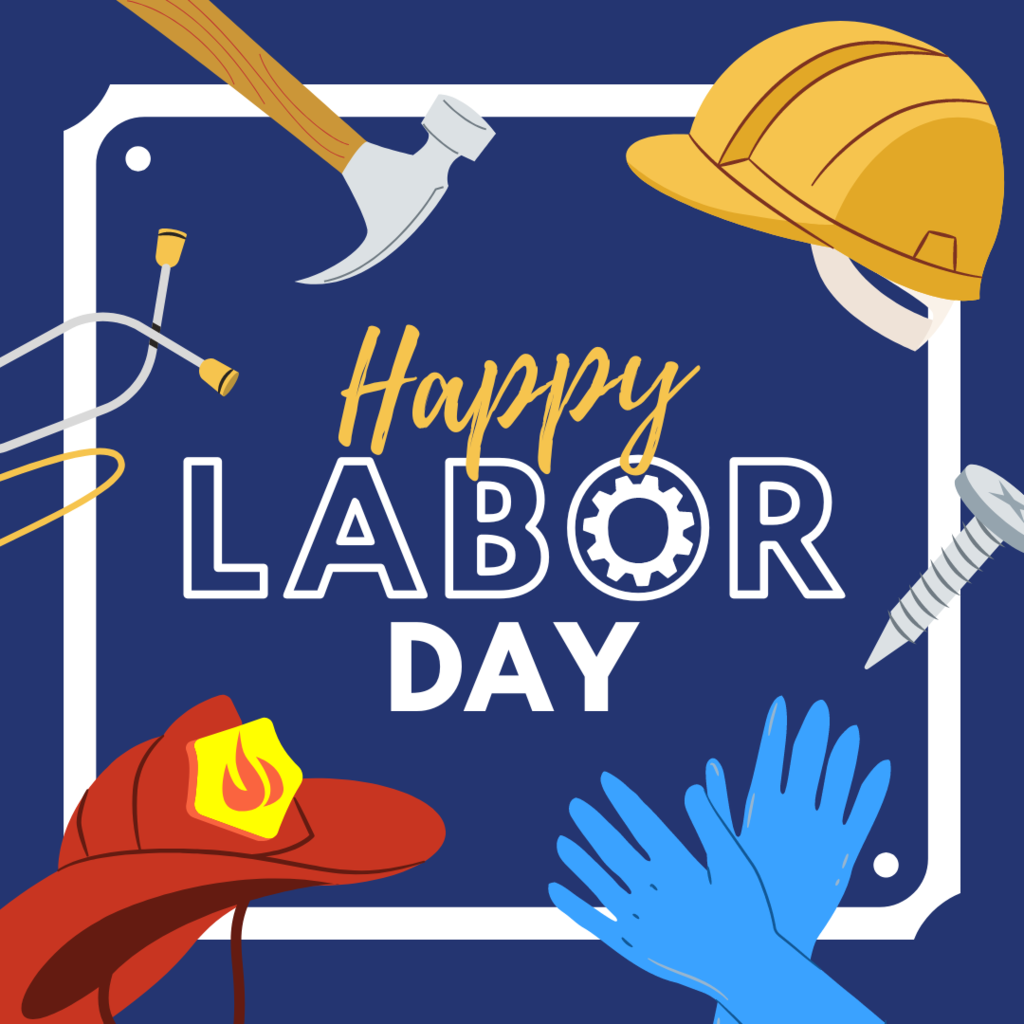 A time honored Salem tradition is Falcon Friday! On Fridays our students and staff sport Salem gear or blue and white to show their Salem Spirit💙 We would like all of our students to wear their new shirts this Friday, September 8th for our first Falcon Friday of the new school year. Each student was given a new Falcon shirt at open house night. If your student didn't attend open house night, their homeroom teacher has their shirt waiting at school for them! #iamafalcon #welcomeback #salemschoolfalcons #falconfamily #salemspirit #falconfriday #loveislimits #2023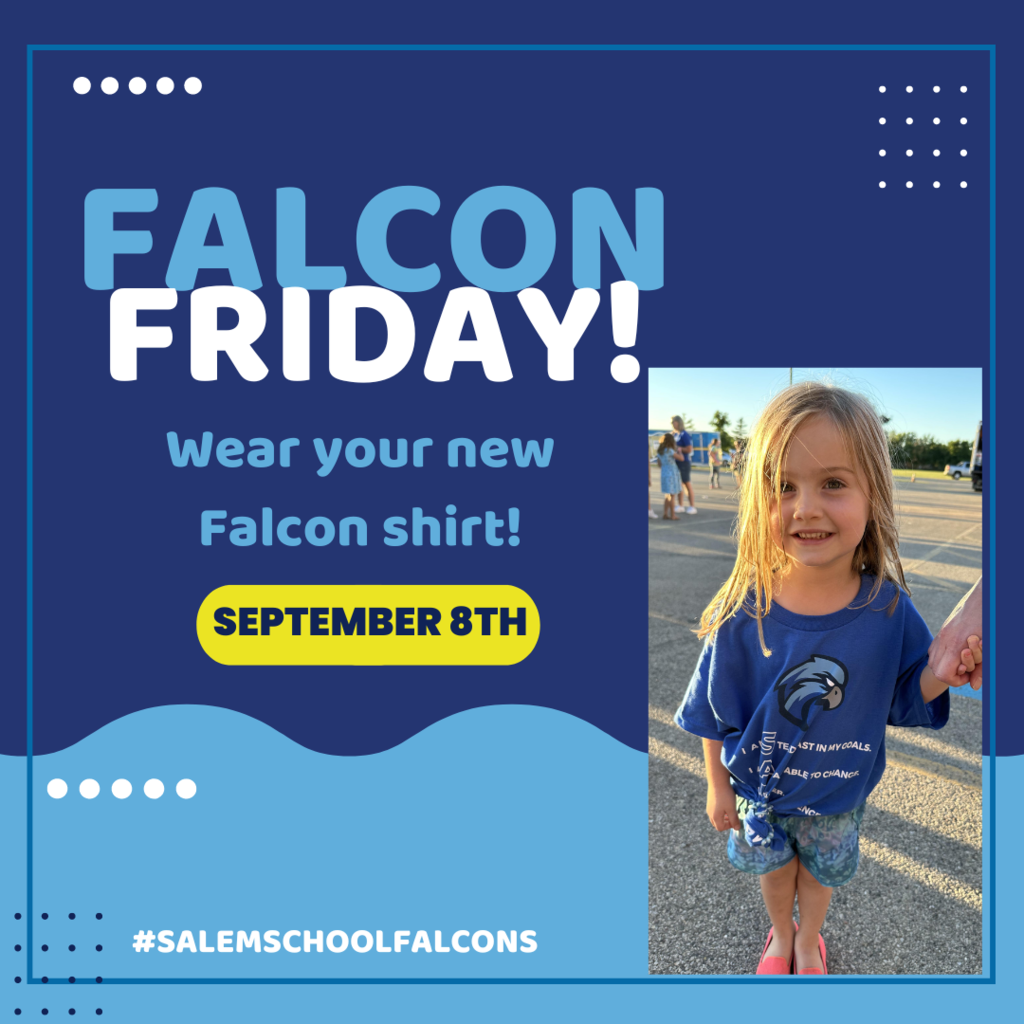 Hello September!🍂🍁 It's going to be a great month!😍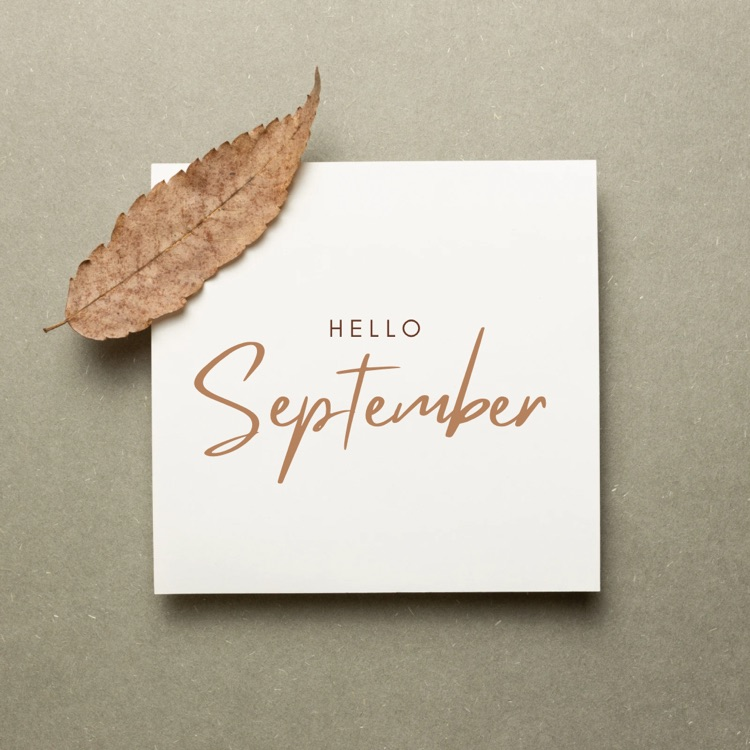 ⭐Welcome to the Falcon Family!⭐ Please help us give a warm welcome to Health Room Aide, Rebecka Persons! "Hello Salem Families, My name is Rebecka Persons. I'm so excited to join the Salem support staff as the Health Aide. I've been in Healthcare for 27years and have a passion for helping others. I live in Salem and my husband and I have 3 beautiful children and 2 dogs. I love being a mom and spending time with my family. In my spare time I love to decorate, garden, shop antique stores and refinish old furniture. I look forward to meeting your children and caring for them while they are away from home. They will be in good hands. Have a great year! Sincerely, Rebecka Persons"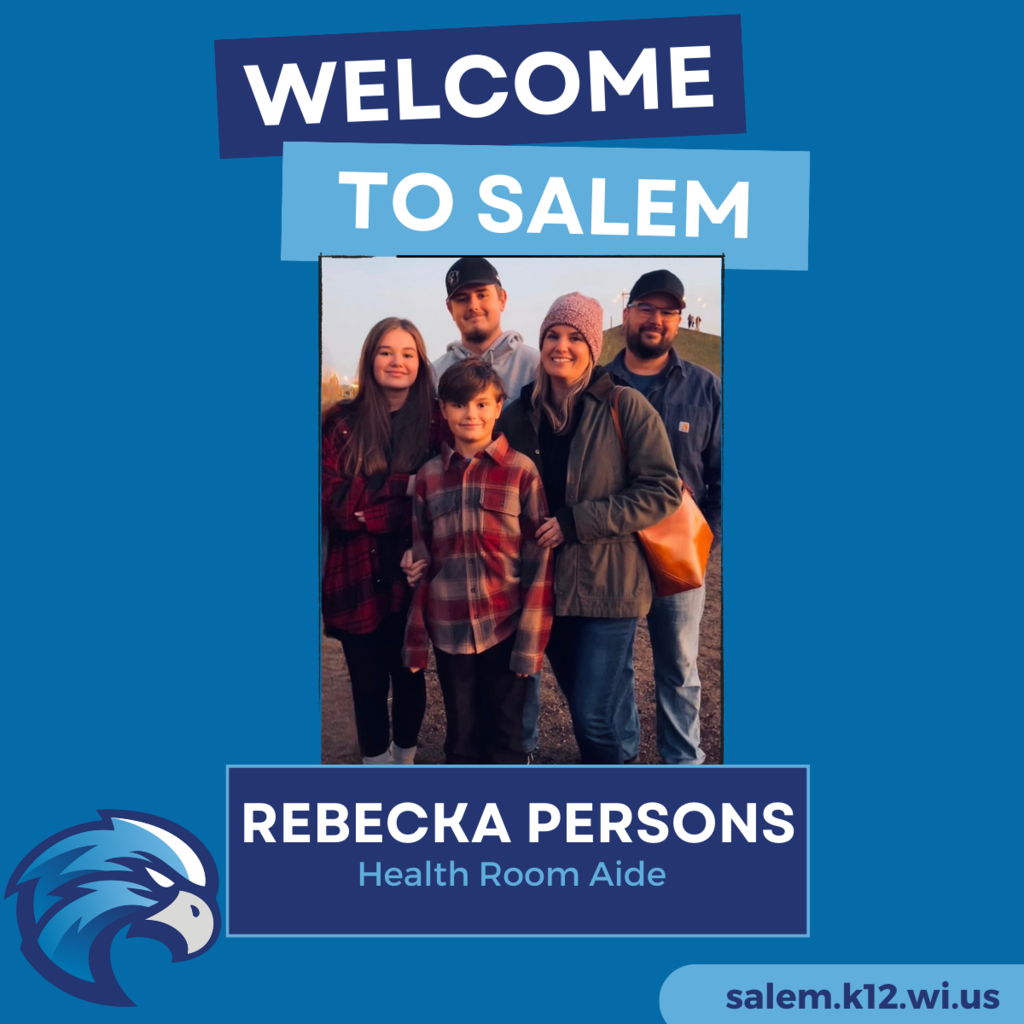 ⭐Welcome to the Falcon Family!⭐ Please help us give a warm welcome to Paraprofessional Lee Milewski! "My name is Lee Milewski and I have recently finished my student teaching to become an art teacher. I have a passion for both education and art. I do a lot of digital drawing as my main form of media and hope that one day technology is so available that I can incorporate my favorite way to draw into a classroom"

Falcon Families - Tomorrow, August 30th, the entire Salem School staff will be participating in a Safety Training. If you see safety vehicles at and around the school tomorrow morning, just know that these are a part of our scheduled training from 8am - Noon.

Monday Night - August 28th! Falcon Families and any interested community members from Salem and surrounding areas are invited to join us at Salem School from 5:30pm - 6:30pm for a FREE event with our featured guest speaker Andrew McPeak, author of Gen Z Unfiltered. Childcare will be provided free of charge during this event! Please RSVP:
https://forms.gle/Z71xJFpQ25cYakad8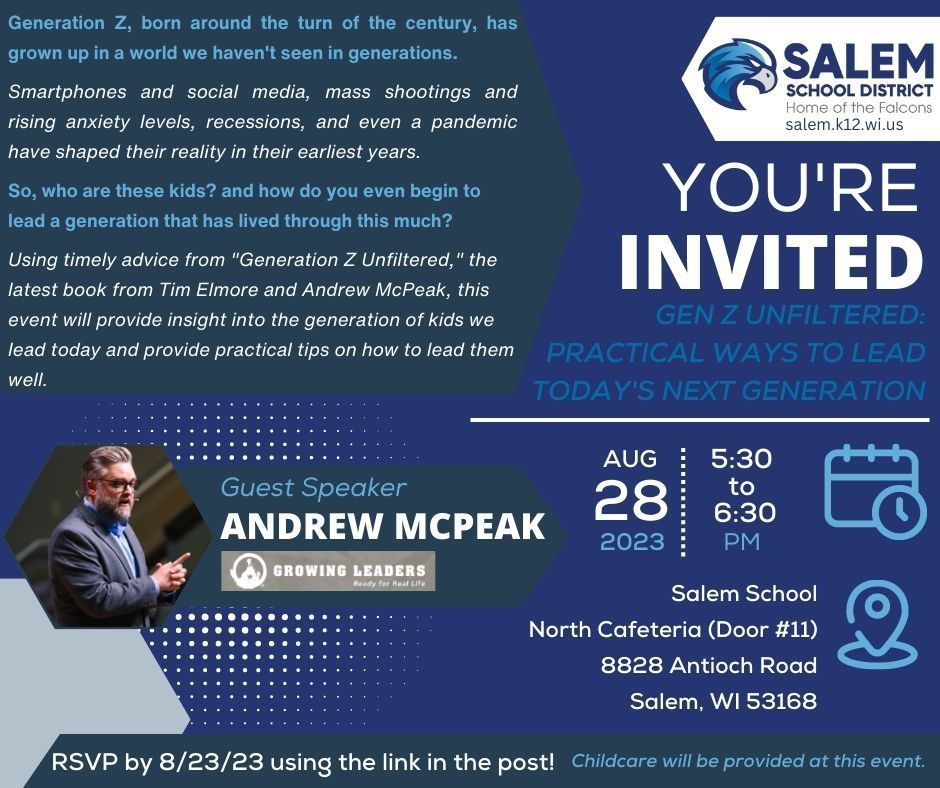 Falcon Families - Stay tuned on Monday for a communication from our Principal Team regarding drop off and pick up for the upcoming school year! We can't wait to welcome our Falcons back to Salem!!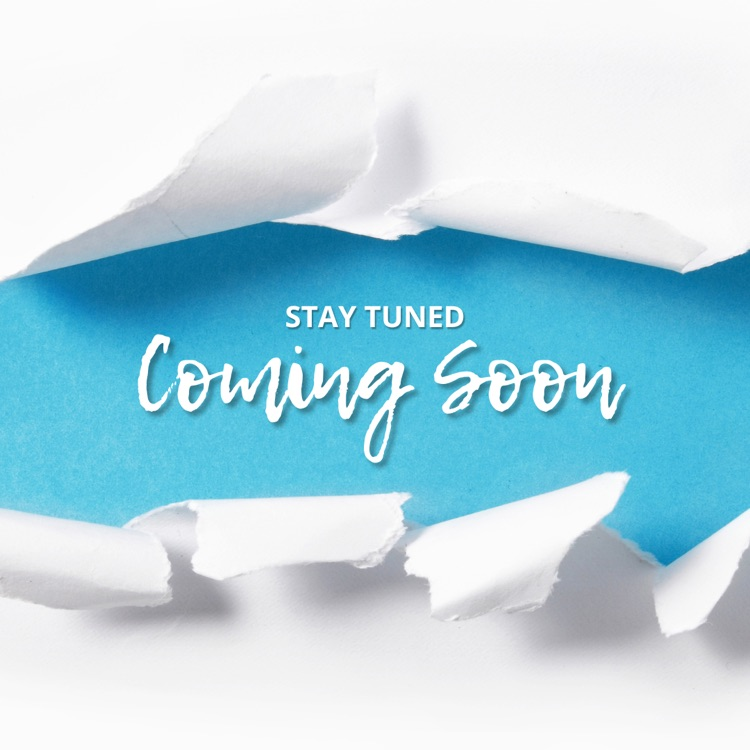 ⭐Welcome to the Falcon Family!⭐ Please help us give a warm welcome to 1st grade teacher Madison Smid! "Hello Salem! My name is Madison Smid! I am excited to announce that I am joining the 1st grade team! I graduated from Whitewater this May with a Bachelor of Science in Education and a minor of Special Education. I have lived in Lake Geneva my whole life! My family consists of my mom, dad, brother, sister, and Wrigley, our black lab. When I am not in the classroom you will find me with family, working out, running, cooking, spending time outdoors, boating, and reading! I am a Chicago Cubs and Chicago Bears fan! I am absolutely thrilled to be a part of Salem! I can't wait to meet all of my students and families! Let's have a wonderful year! Best, Madison Smid"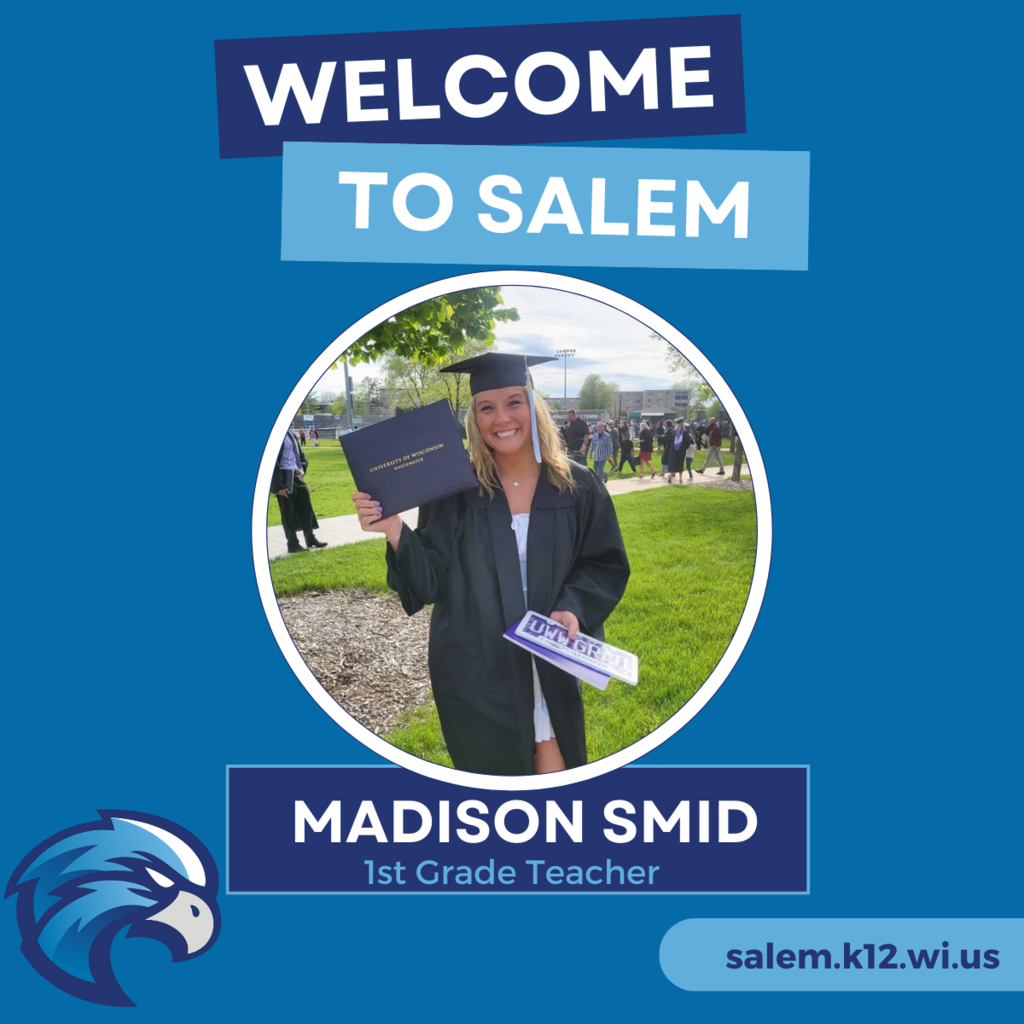 ⭐Welcome to the Falcon Family!⭐ Please help us give a warm welcome to Paraprofessional Cristina Persinger! "Hi my name is Cristina Persinger. I am a new paraprofessional for the special ed department. I am excited to be part of the Salem School District and look forward to getting to work with your children and help them reach their education goals. I have an associates degree from the College of Lake County and plan on furthering my education. Please feel free to say hello if you see me around the school. GoFalcons! Sincerely, Ms. Persinger "

⭐Welcome to the Falcon Family!⭐ Please help us give a warm welcome to Curt Funk! "My name is Curt Funk. I recently retired after 26 years of service for the city of Milwaukee. I have a lovely wife and three beautiful children and live in Waterford. I look forward to the school year and meeting everyone."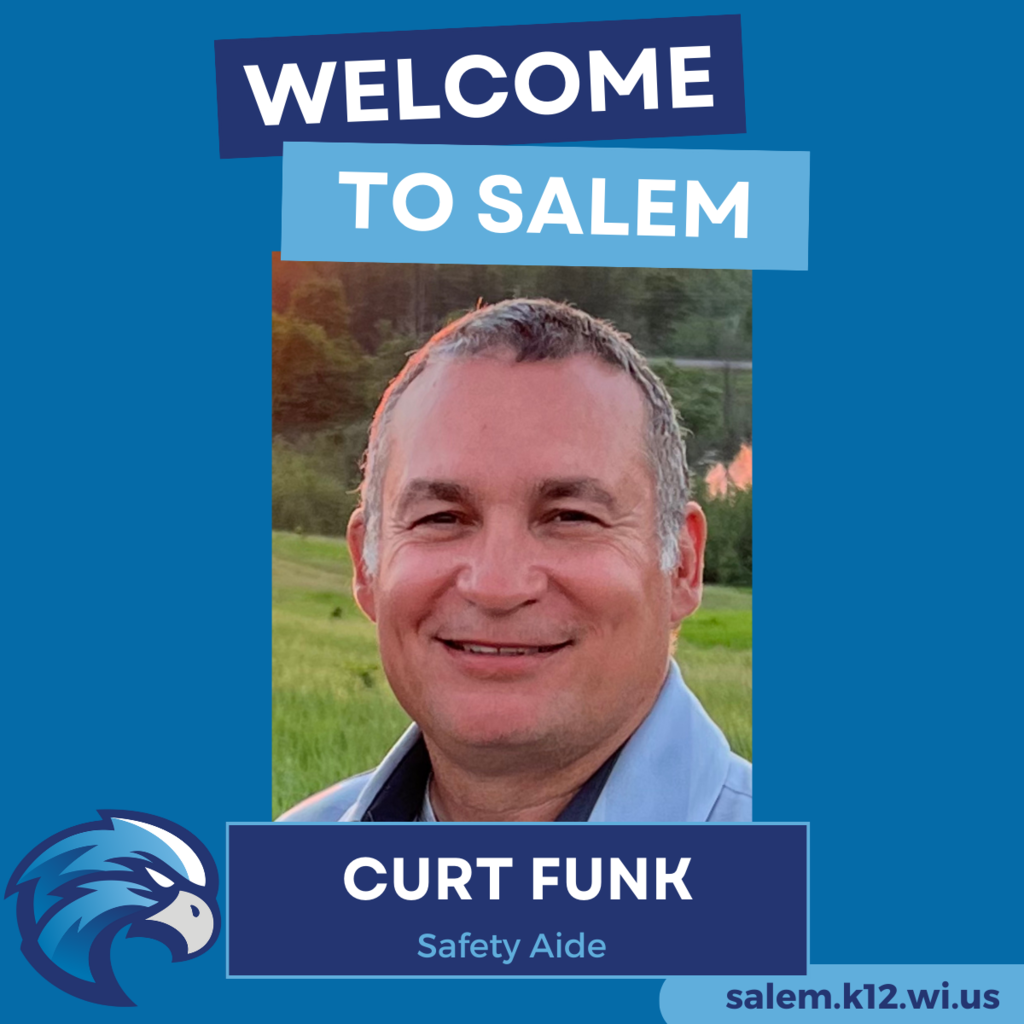 Want to make a big difference in the lives of students in your community?  Teachers On Call - our partner for substitute talent - is hiring great people to substitute in our school for the 2023-2024 school year. Try out a new morning routine this fall with a meaningful job that gives you the flexibility to create your own work schedule. Earn income. Enjoy real work-life balance. And know the work you do every day is making a profound impact on moving education forward! Apply now at teachersoncall.com/talent/apply-now so you are ready to begin working when school is back in session! No experience necessary for our entry level roles! Contact our Teachers On Call Recruiter, Megan Gibson, with any questions at 
megan.gibson@teachersoncall.com
 or (800) 713.4439 ext. 18777.