We are excited to announce another Red Cross Blood Drive hosted here at Salem School! The Red Cross is reminding donors that blood for patients can only come from volunteer donors. Salem School and The American Red Cross are teaming up and inviting all parents, community members, and faculty to donate blood on September 26th from 10am-4pm. Each student who recruits one presenting donor will receive an American Red Cross mini pop-up lantern! Sign Up to Donate Here:
https://www.redcrossblood.org/give.html/drive-results?zipSponsor=SalemGradeSchool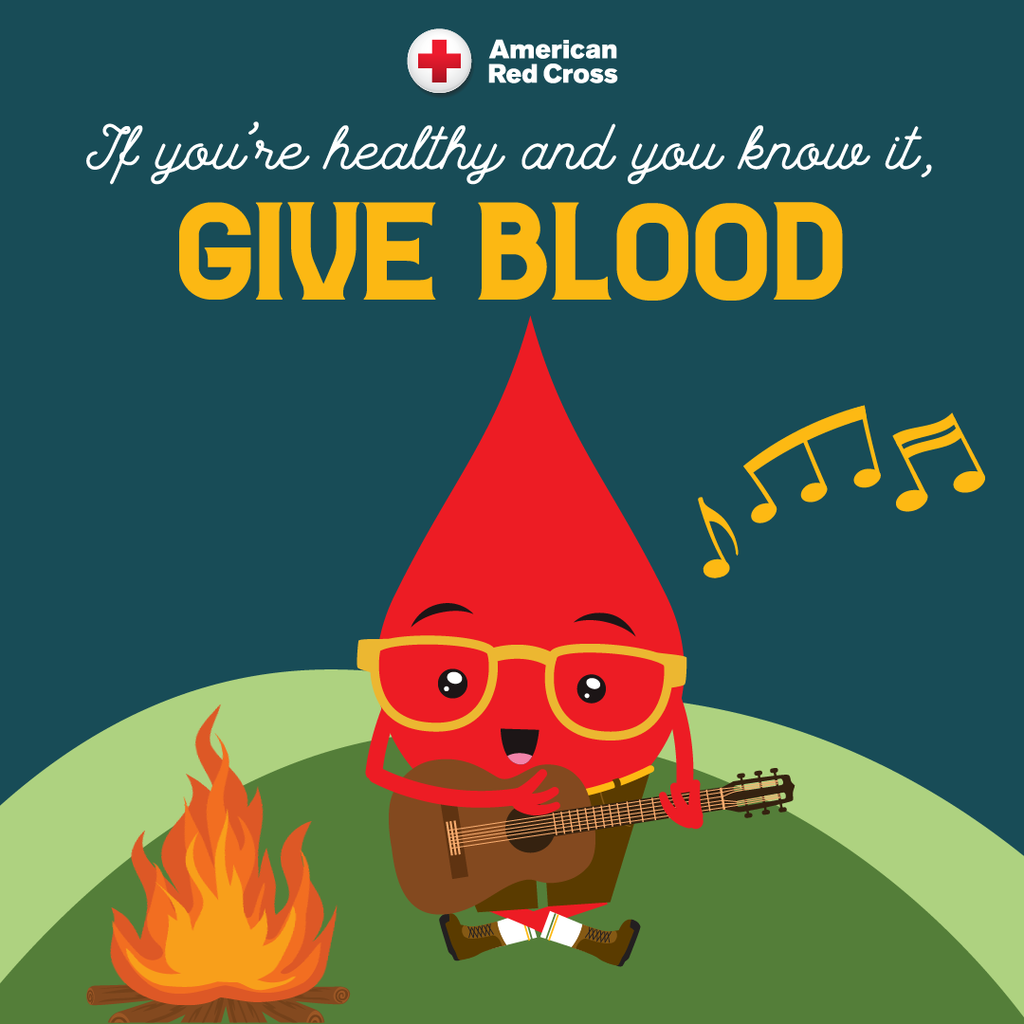 Our first day of school is off to a great start! Welcome back #salemschoolfalcons😍 #firstdayofschool #welcomeback #falconfamily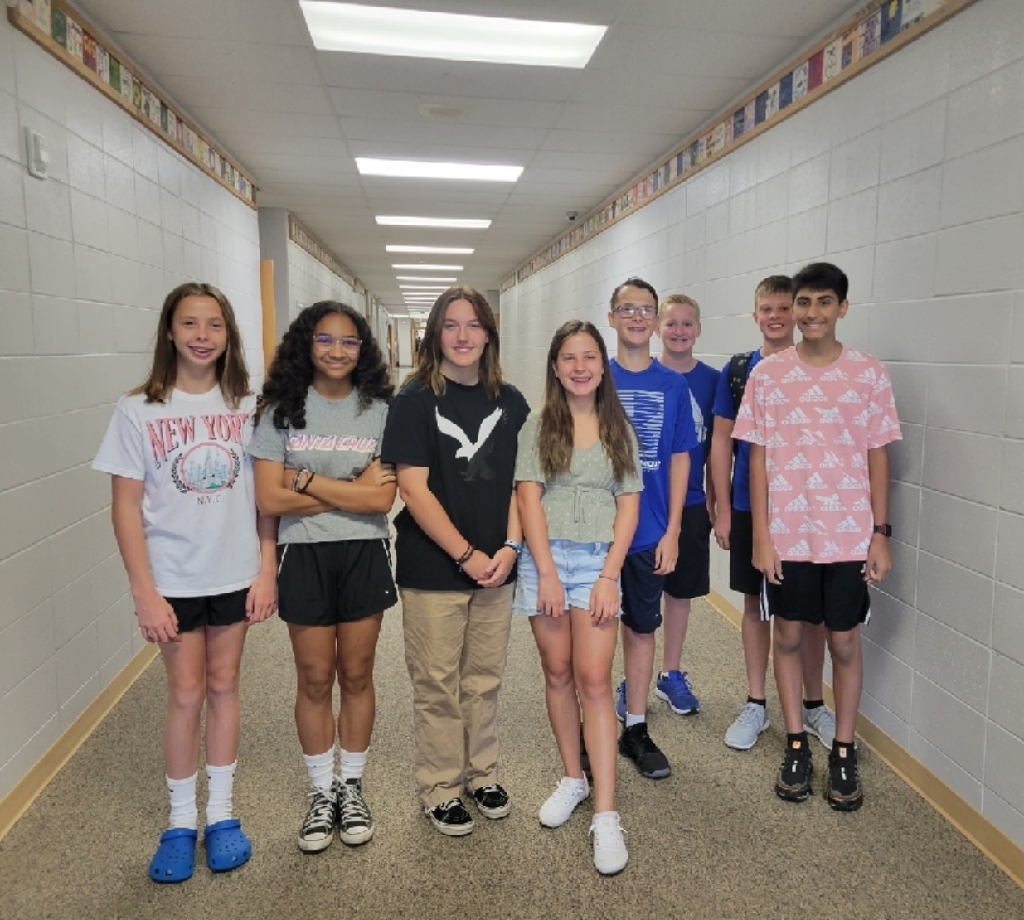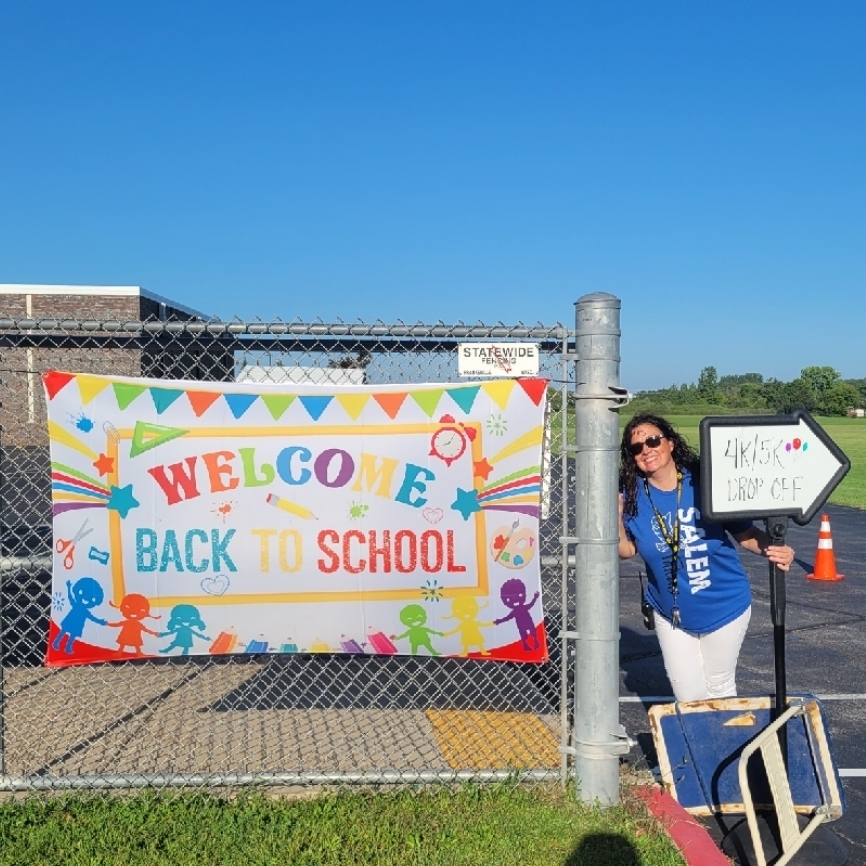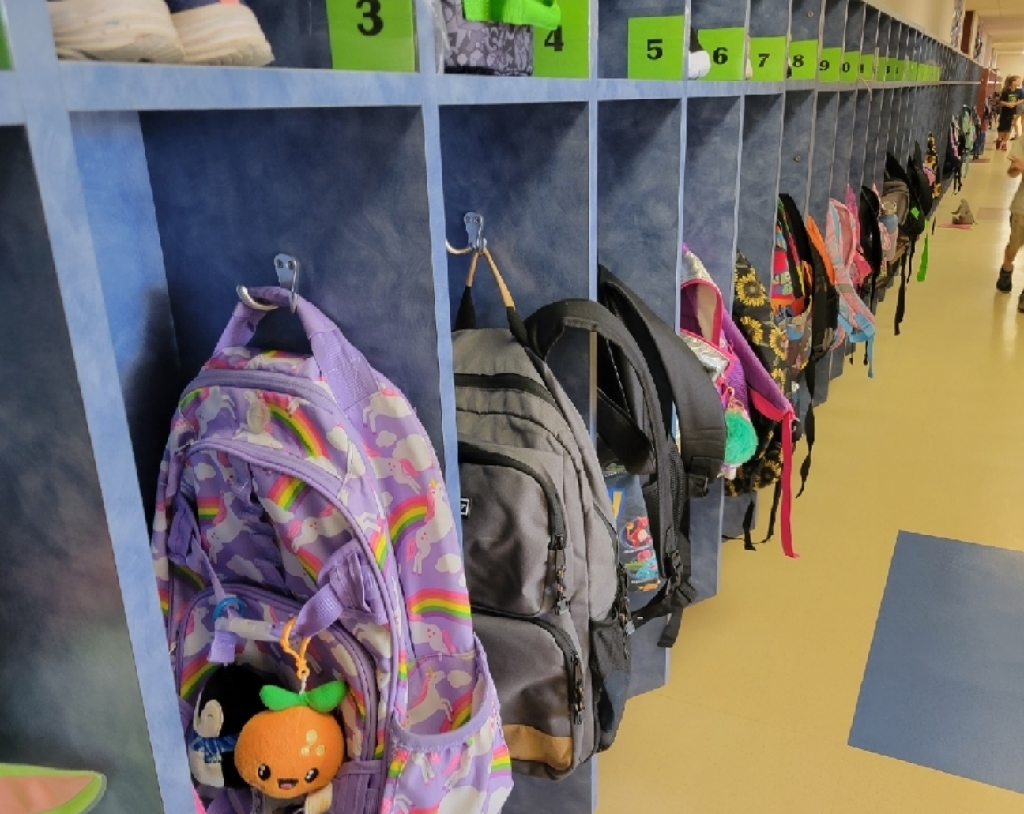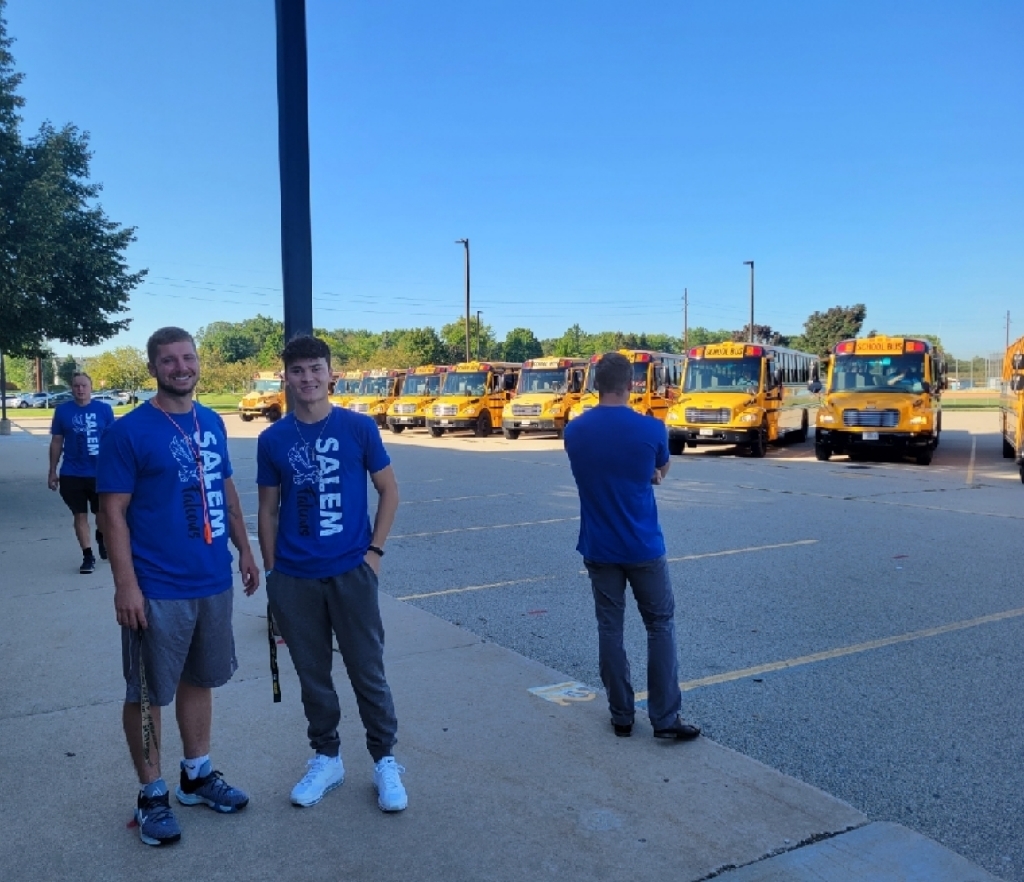 We are so excited to welcome our Falcon Students back tomorrow for the first day of school! #twasthenightbeforeschoolstarts #welcomebackfalcons #firstdayofschool2022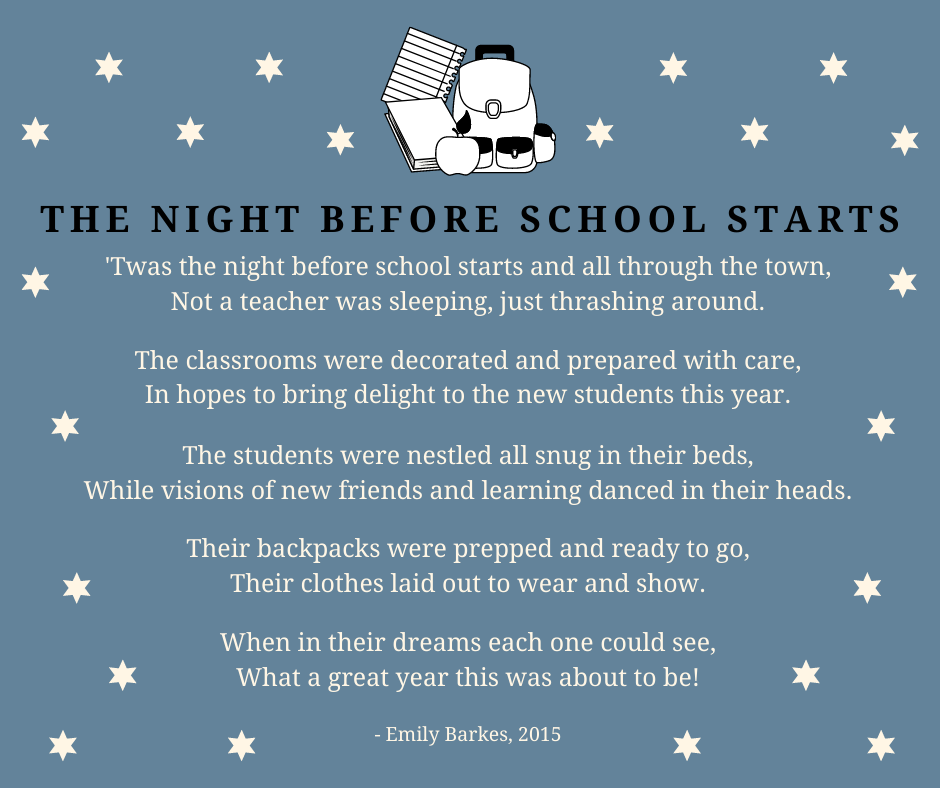 A time honored Salem tradition is Falcon Friday! On Fridays our students and staff sport Salem gear or blue and white to show their Salem Spirit💙 We would like all of our students to wear their new shirts this Friday, September 2nd, so that we can take an all school photo of our fabulous falcons on our first Falcon Friday of the new school year! Each student was given a new "I am a Falcon" shirt at open house night. If your student didn't attend open house night, their homeroom teacher has their shirt waiting at school for them! #iamafalcon #welcomeback #salemschoolfalcons #falconfamily #salemspirit #falconfriday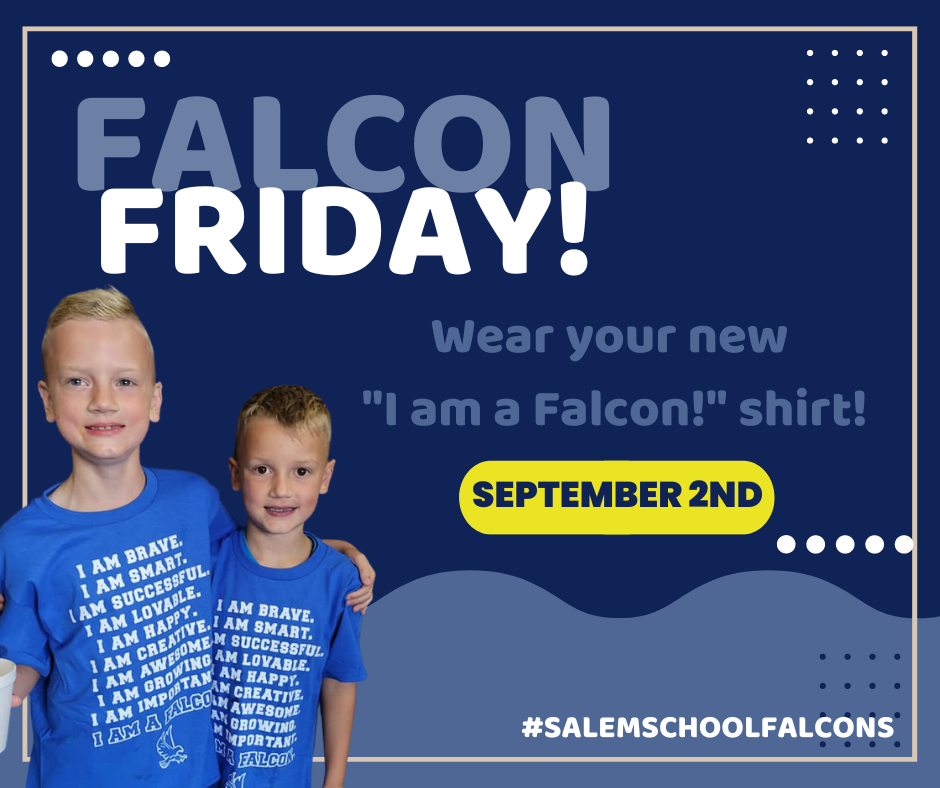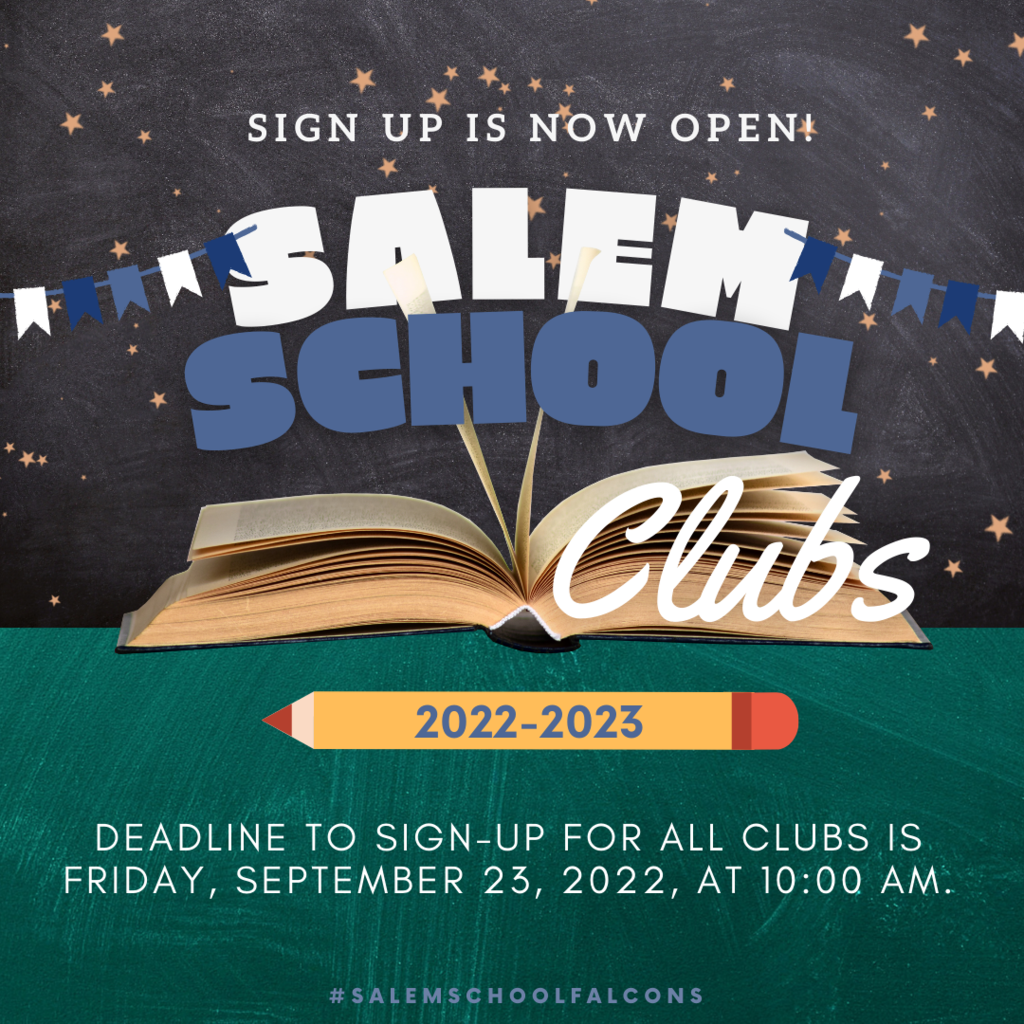 Raise your hand if we will see you at our Open House and Community Picnic tomorrow night?! 🙋‍♀️🙋🏽 Open House for grades 1 to 8 will run from 4 to 5:30pm. Rain or shine, the picnic will run from 5:30 to 6:30 and we have many fun Community Tables and Food Trucks planned!  If it rains, the Community Tables and the photo booth will be in the primary gym instead of outside, and the food trucks, fire truck, DARE car, bus and tractor will be outside in the 4K/5K lot just like last year. Bus information is also now available in SKYWARD and DTC will also have a bus and a table with information at the picnic tomorrow night! We cant wait to see our Falcon Families!🥰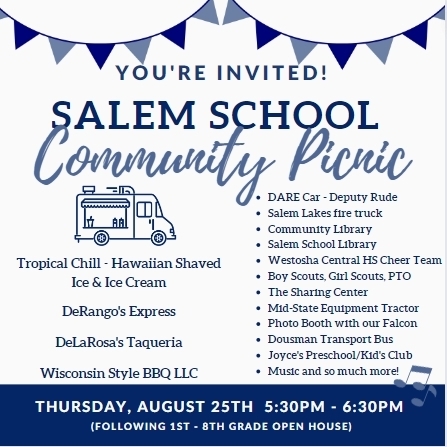 Our 4K and 5K Falcon students had their Open House tonight! They got to meet their teachers, check out the school, and take a bus ride to practice before the first day!😍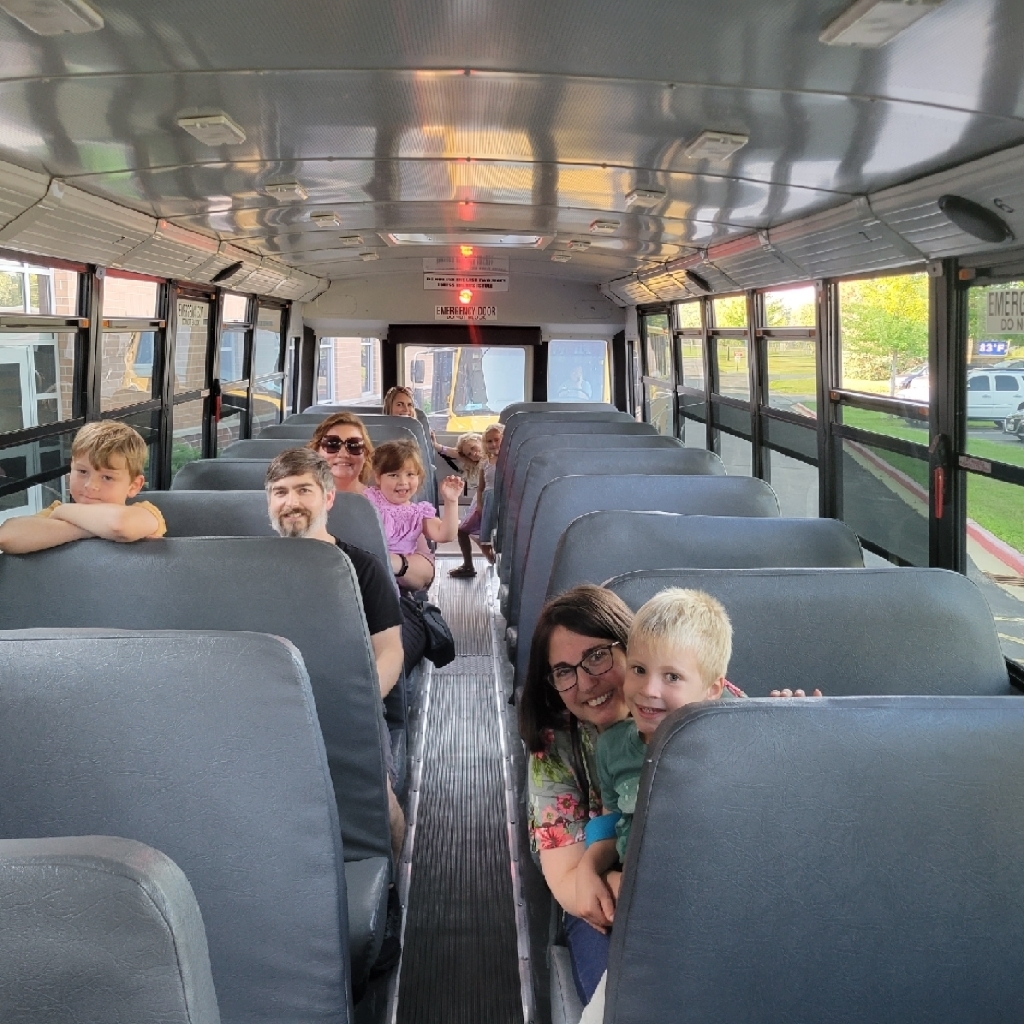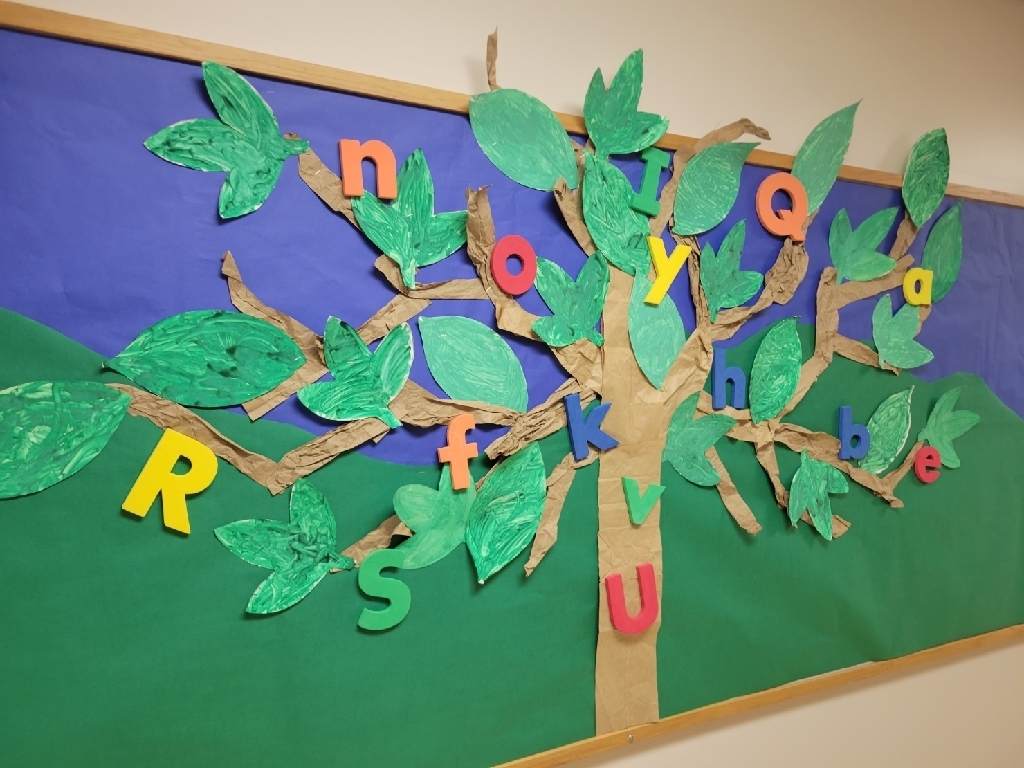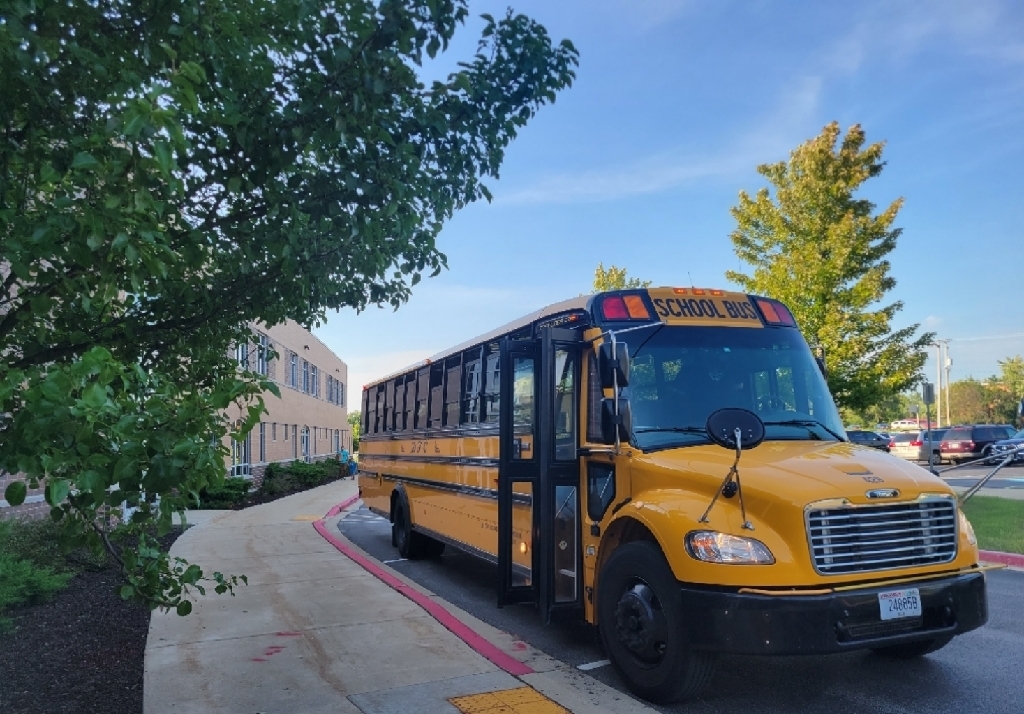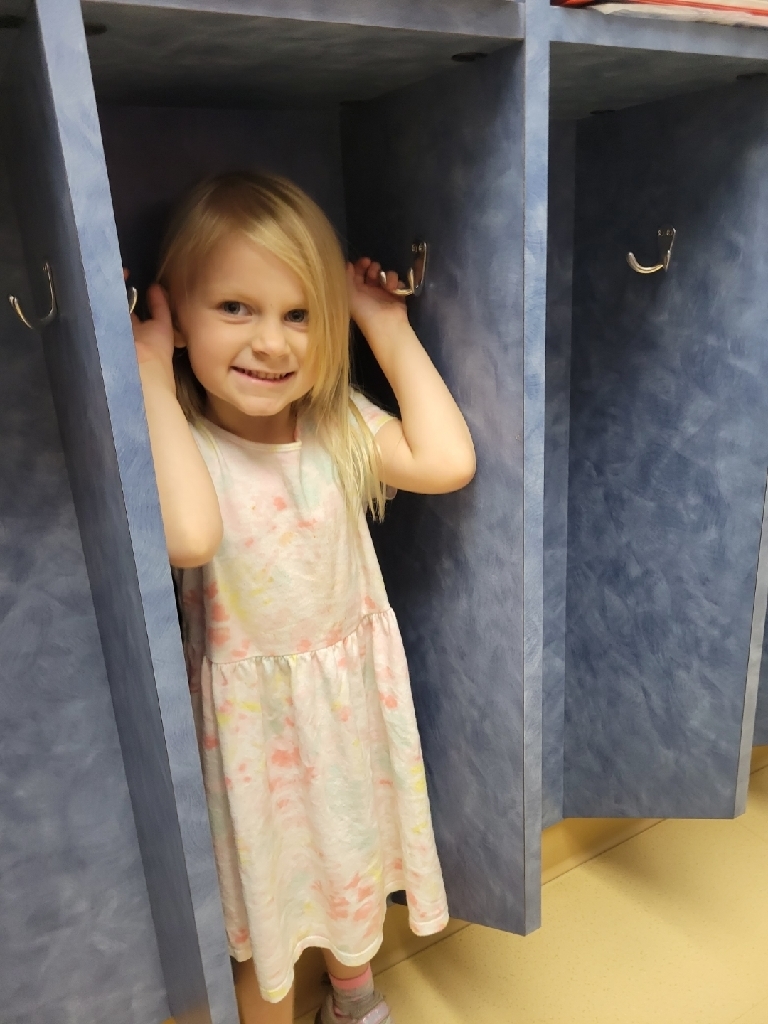 Welcome back to our amazing Salem Staff!! This morning we officially welcomed everyone back to school with a delicious Panera breakfast, the introduction of our wonderful new staff, and the celebration of our dedicated staff who have been with us for 10, 20, and 30 years!! The PTO also presented a generous donation to all of our teachers to use for the purchasing of new books, we are so thankful! Wishing our entire staff a great school year ahead!😍 #salemschoolfalcons #welcomeback #celebrations #salemstaffrocks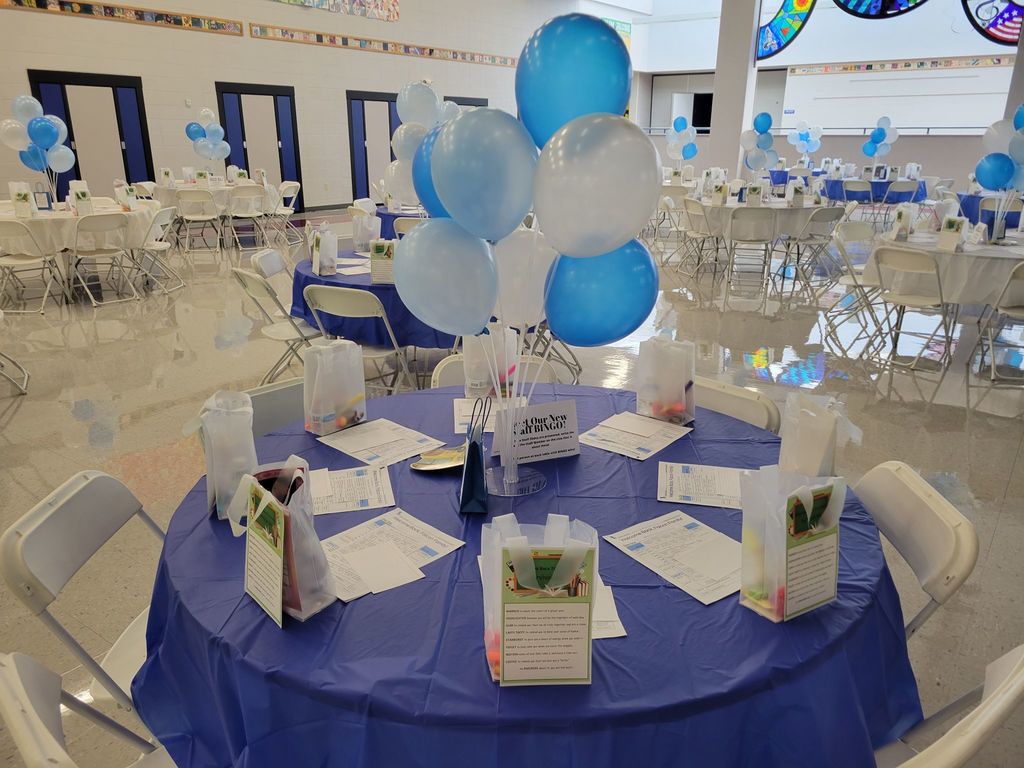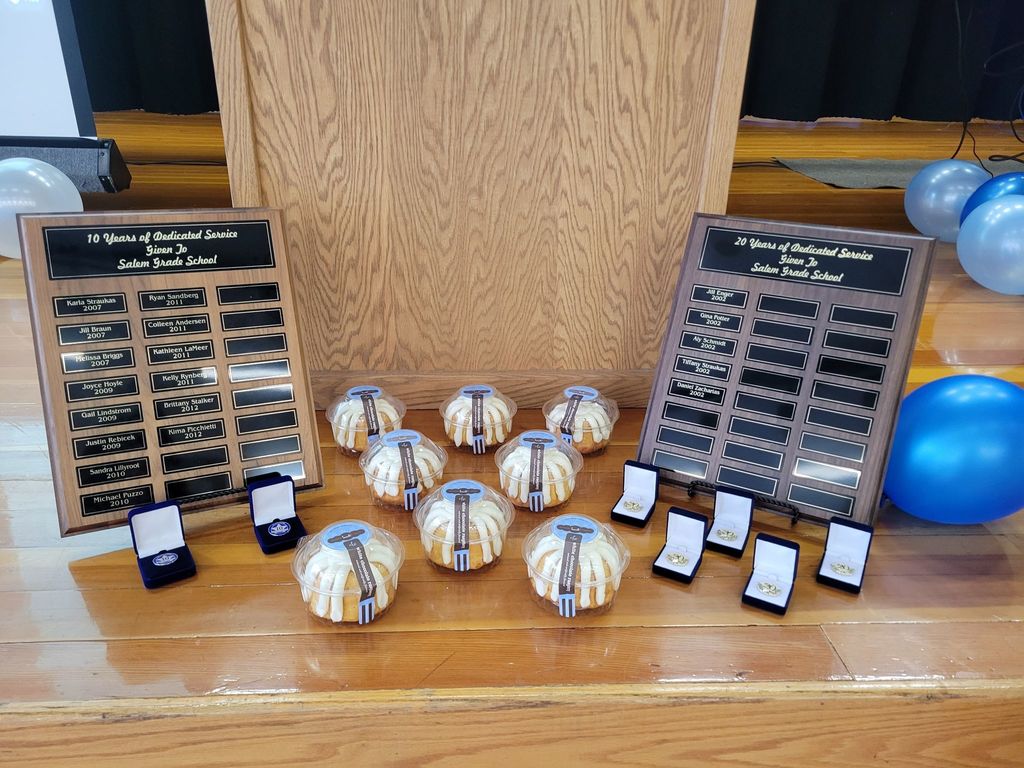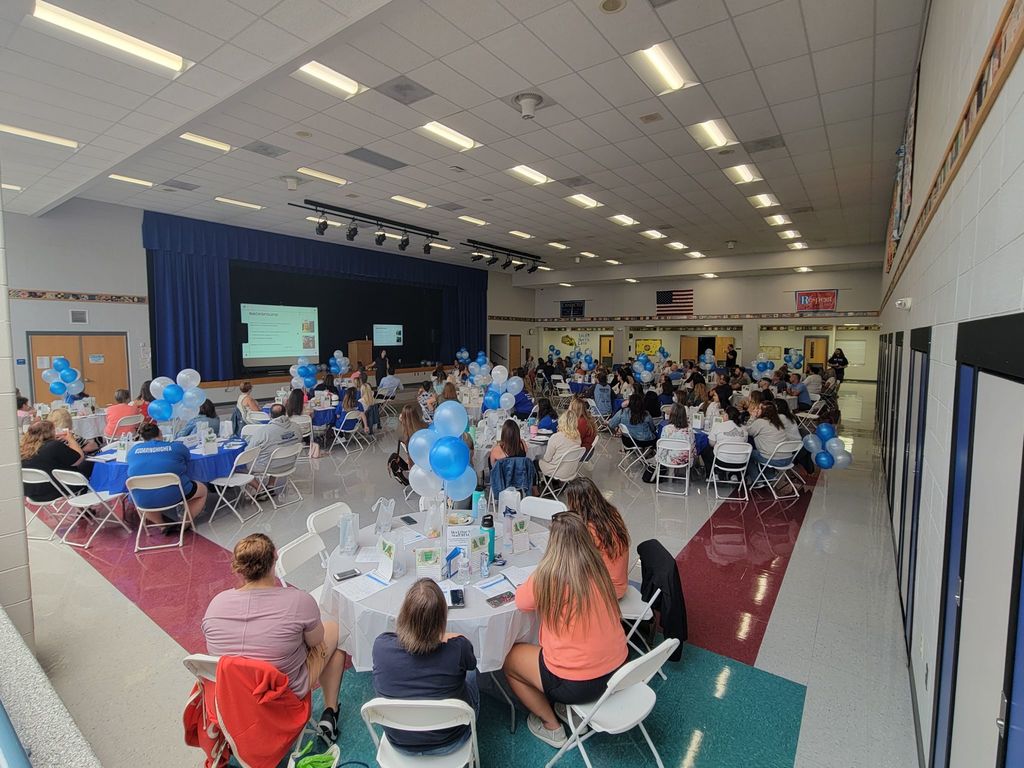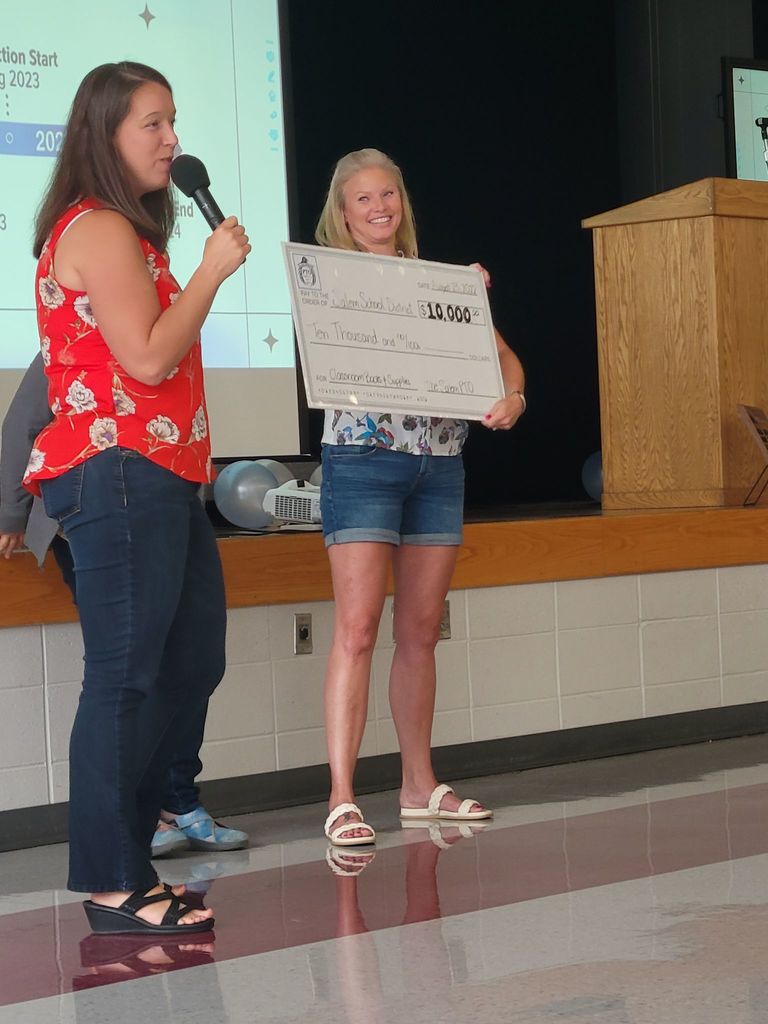 "Hi Salem Families! My name is Colleen Webster and I'm so excited to be a 4K Aide in the afternoon class this year! I live in Salem with my husband Brad, and our three kids - Liam (9), Logan (7), and Gianna (5). We love to hike and swim, travel to new adventures, watch our kids play football, baseball, basketball, soccer, and dance, and cheer for all of the Wisconsin teams, especially the Packers! I'm so looking forward to being a part of this amazing school team."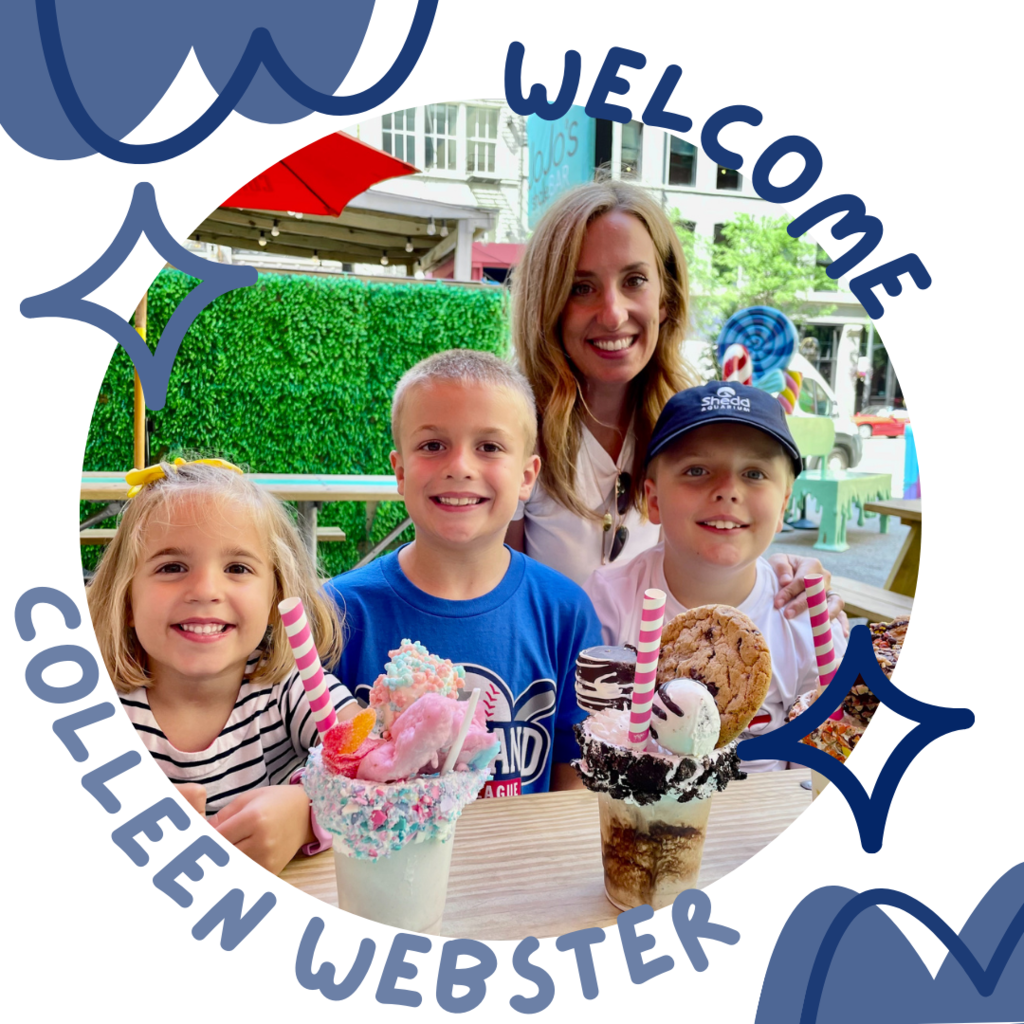 Salem School is very excited to partner with the Kenosha County Health Center to offer a preventative dental program for all children K-5th grades, which is funded by WI Seal A Smile! 😁 This will be open to all of our families and will be done here at school on October 17th and 18th. In order for families to secure a time slot for their child(ren), they must complete a permission form and return it to school by September 16th. These forms will be available with your child's homeroom teacher at Open House Night! The goal of the Seal a Smile Program is to bring dental prevention services directly to children in the elementary schools in our Kenosha County community. Many children lack a dental home and access to dental care, including necessary prevention, hygiene, and oral health education services. The Seal-A-Smile program provides those needs as well as oral health assessments, dental sealants, and fluoride applications to teeth, from kindergarten through fifth grade – all at no cost to families.


#followourfalcons Friday!🌞🏖🏔 Madison B. enjoying the last days of summer at the Burlington pool! Austin C. had the game winning goal in the 2011 AAA Northern Exposure Championship game in July! As you head out on vacations, staycations, day trips to the park, your backyard, or any other summer fun, send us your pictures (bonus points for wearing Salem gear!) and we'll share them with our community each week! Stay safe, have fun, and email photos to
nicole.pahl@salem.k12.wi.us
🌞 We can't wait to see what our Falcons are up to this summer! #followourFalcons #salemschoolfalcons #summeradventures #havefun #besafe summer summer summer summer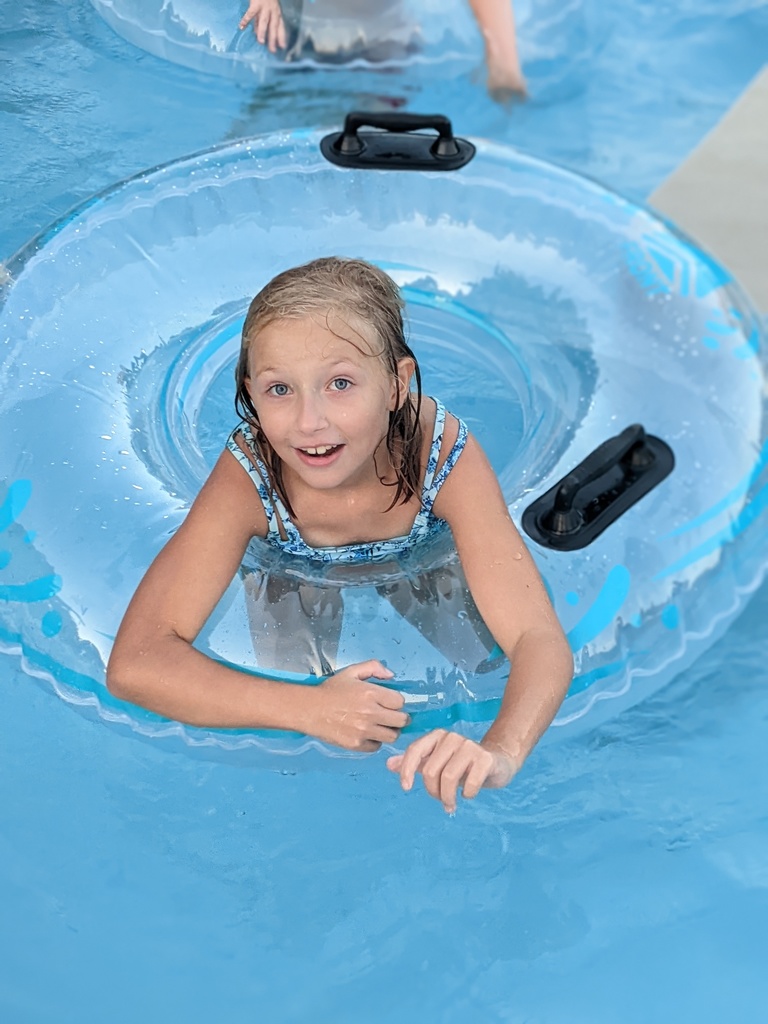 Falcon Families - Mark your calendars! One week from today, please join us for our outdoor Community Picnic at Salem School! We are asking families to join us following Open House from 5:30 to 6:30pm for an outdoor celebration of food, family, and fun! Bring a blanket, chairs and a picnic dinner to our fields and enjoy music, photos with our Falcon, and community activities. We will also have food trucks available to purchase from if you choose to! We can't wait to see you all there! Food trucks: *De La Rosa's Taqueria Truck (4 for $10 steak tacos and $5 walking tacos) *DeRango's Express Food Truck (meatballs, bombers, hot dogs, grilled cheese, and more!) *Wisconsin Style BBQ Food Truck *Tropical Chill Hawaiian Shaved Ice and Ice Cream Truck *$5 Bagged Lunch made by Arbor Management (turkey sub, fruit cup, chips, rice krispie and juice) Community Fun! *School Bus from Dousman Transport *Mid-State Equipment *Fire truck from Salem Lakes *D.A.R.E. car and Deputy Rude *Music *Falcon Photo Booth *Girl Scouts *Boy Scouts and Cub Scouts *Sharing Center *Community Library *Salem PTO *Kids Club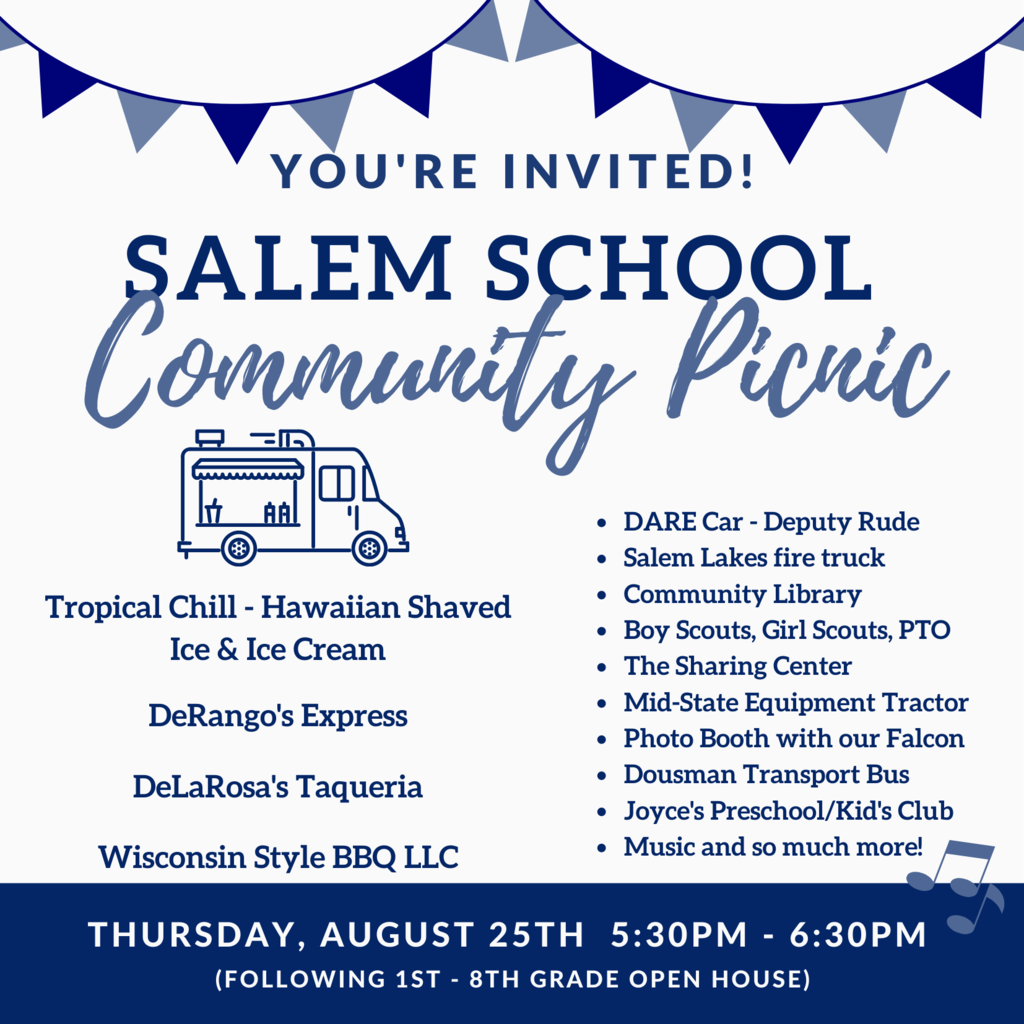 This week we welcomed our new Salem Staff!😍 They kicked off the week by meeting with their mentors and our administrators, getting to work in their classrooms, and today they are taking a school bus tour of the Salem Community! We are so excited to welcome them to our Salem family!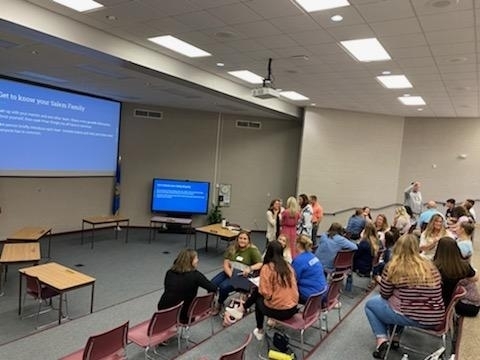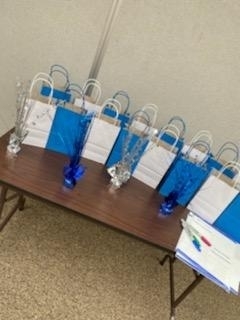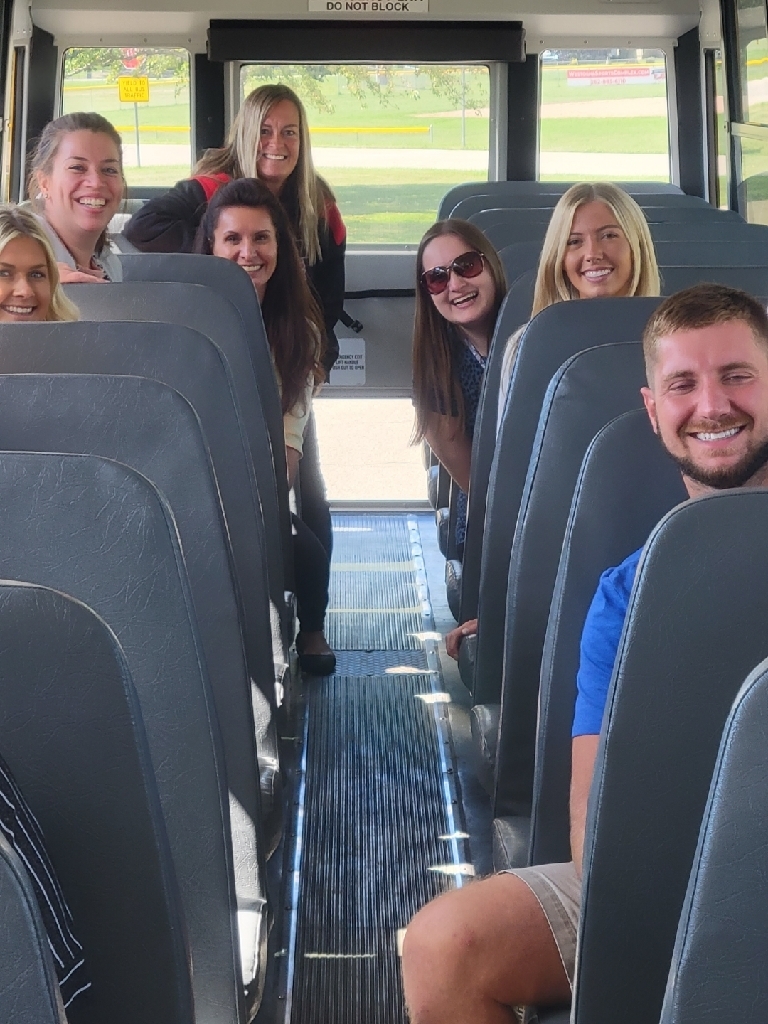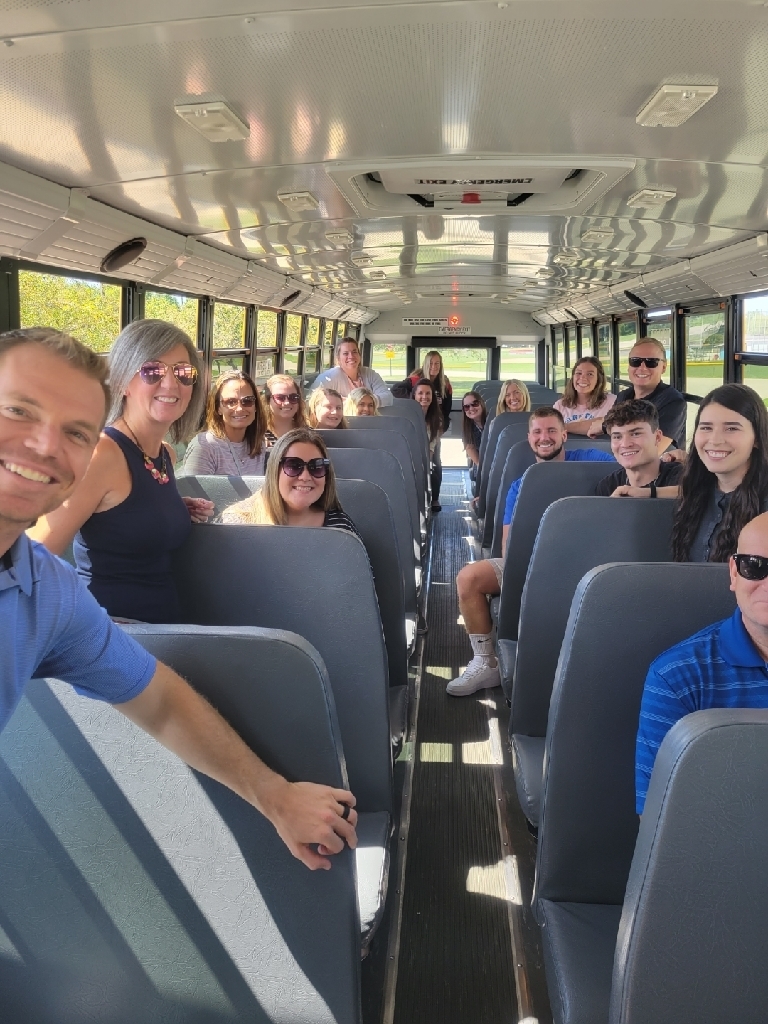 "Hello, my name is Katheryn Schopp. Some of you might know me from last year when I worked in 4K as an aide. I'm very excited to be teaching middle school art this year! In 2021 I graduated from the University of Akron with a Studio Art degree. My concentrations are in Ceramics and Printmaking. I enjoy spending my free time with family and friends, making & collecting new art, sketching and swimming. I'm really looking forward to bringing my creativity and art magic to my students and the Salem community! 😊💛"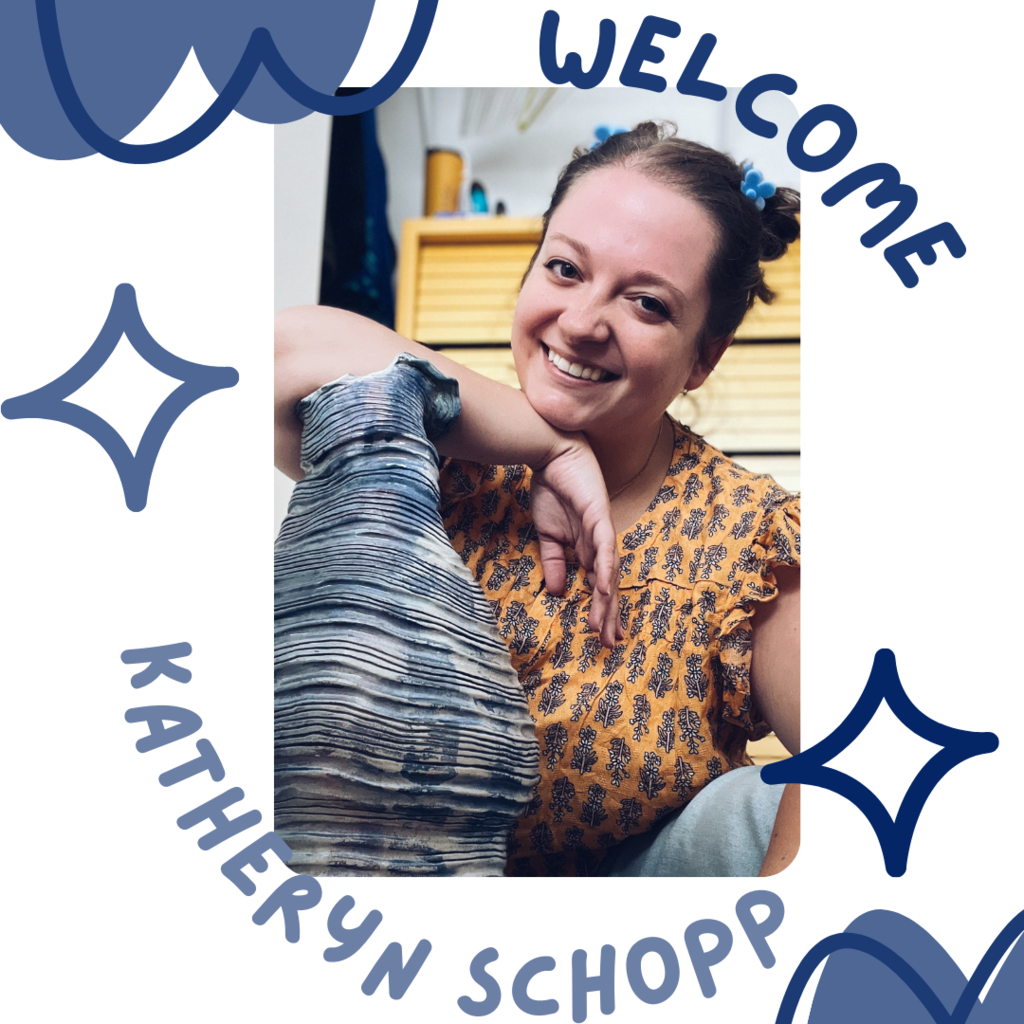 Salem School district has partnered exclusively with Teachers On Call to hire and place substitutes to meet our district's needs. Teachers On Call is a substitute staffing company specializing in recruiting qualified staff that are willing to step into a classroom to ensure educational progress continues even when our staff is absent. Use the following link to learn more about this opportunity:
https://docs.google.com/document/d/19x6pssWNQKssbx4q3PPrV6f327tXtYIDY4Jif6JWGEg/edit?usp=sharing
We encourage you to apply online today with Teachers On Call!

"Hey Falcon families! My name is Emily Buccelli and I'm very excited to be joining Salem as a Special Education Paraprofessional! I live in Pleasant Prairie with my family as well as my 16 year old dog, Bandit. I actually went to Salem from Kindergarten all the way to 8th grade! In my free time, I like to go to the movies, walk trails, try new restaurants, and watch baseball or football with my dad! Go Packers! Something else that I love is fall and decorating the house! I can't wait to meet all of you and and start this new journey!"

"Hello Salem families! My name is Bobbie Hofmann and I am very excited to be joining Salem this year in the front office as an Administrative Assistant! I have been working in the Records department for law enforcement for the last 15 years. My husband Craig and I live in Salem. We also have a son who is going to be in 6th grade at Salem this year. In my spare time I love to spend time with my family and friends. I also love to travel. Spending time at the beach, kayaking, and camping are also a few things that I enjoy. I look forward to helping all of the children and their families during this school year!"

Salem School District has partnered exclusively with Teachers On Call to hire and place substitutes to meet our district's needs. Teachers On Call is a substitute staffing company specializing in recruiting qualified staff that are willing to step into a classroom to ensure educational progress continues even when our staff is absent. Click the link below for more information!
https://docs.google.com/document/d/19x6pssWNQKssbx4q3PPrV6f327tXtYIDY4Jif6JWGEg/edit?usp=sharing
We encourage you to apply online today with Teachers On Call!

"Hi there! My name is Braden Beth. This last spring I graduated from Carthage College. During my college years I worked at the Boys and Girls Club of Kenosha in the sports and recreation department. When I have some free time I enjoy working out, playing with my dog and spending time with my family and friends. I am looking forward to teaching physical education and health and getting to know the students and staff of Salem! Let's go Falcons!"

Please help us welcome Ms. Denise Temple to our Falcon Family! "I am excited to begin the 2022-2023 school year as a 3rd grade Special Education Teacher at Salem! I join you with over 30 years experience within the field of special education. I live in Burlington with my son, Jack, and our Golden Retriever, Buddy. (yes, he is named after Buddy the Elf!) Who doesn't love smelling the scent of chocolate in Burlington? I know I do! My son is a baseball player, so I suppose that makes me a baseball mom. I like to get outside and explore the land in my free time. That can include kayaking, hiking, golfing and of course, attending baseball games. We are Cubs, Brewers and Braves fans, but also root for the Milwaukee Milkmen and Lake Country Dockhounds. I look forward to meeting the Salem family of staff, parents and students! Let's go Falcons! Wishing everyone an exceptional 2022-2023 school year!"